Without international freight forwarders, shippers would be forced to shoulder the huge logistics burden of supply chain management. If this were to happen, it would significantly reduce the funds available to shippers who play a critical role in the global marketplace, namely, selling goods. In this article, we will look at exactly what makes freight forwarding so important to shippers and to global trade as we know it.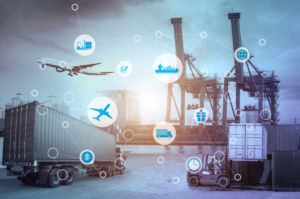 What is a freight forwarder?
There is no doubt that the world of international trade is an exciting thing. Then there are freight forwarders, perhaps the most specialized and least well-known area of logistics and supply chain management. But that's okay. For the most part, freight forwarders are happy to remain in the background as the invisible hand of international shipping.
Freight forwarders are sometimes referred to loosely in the industry as "cargo travel agents" or "transport architects". These are very accurate descriptions of pocket phrases. Like travel agents, freight forwarders arrange and coordinate the travel of goods and draft all necessary documents to ensure the smooth operation of the trip. As architects, their task is to plot and build connections between points on "blueprints," which for freight forwarders are maps of the flow of products and information in a complex supply chain. In short, freight forwarders need to schedule, coordinate and record the multimodal movement of goods on behalf of shippers.
Let's look at some of the ways freight forwarders keep the wheels of international trade turning:
Customs declaration
The customs business is very delicate. Producing customs-compliant documents requires meticulous attention to detail and extensive knowledge of international law. Also, you need a license to do this. Today, many freight forwarders are also customs brokers, making them a one-stop-shop for all your logistics needs. Freight forwarders will also provide strategic advice to exporters on compliance standards, marking and packaging, and potential barriers to shipping.
Connected to the Internet
Flights and ocean voyages are not the only connections offered by freight forwarders. They also establish and maintain relationships among carriers, shippers, port officials and other freight forwarders. A good relationship helps to deliver goods quickly and also improves the likelihood of getting a favorable shipping rate. Thus, the freight forwarder relationship not only limits the overall friction between the stages of the supply chain but can also add bottom-line value to it. Without healthy partnerships, it is almost impossible to compete in the market with shipping giants like UPS and FedEx, making networking one of the most valuable activities freight forwarders engage in.
Freight negotiation
Negotiating freight rates can be a bit of a tightrope walk. The most effective freight forwarders are those who can strike a balance between appeasing trusted partners and practicing shrewd deals, even if the latter means keeping their business open to bids from other carriers. After all, in addition to securing cargo space, ensuring competitive freight rates is a top priority.
Transportation scheduling
The task of a freight forwarder is to reserve space for cargo, usually using more than one mode of transport. This requires careful coordination among all entities involved in the supply chain, including suppliers, manufacturers, carriers, warehouse suppliers, etc.
Bringing goods to market is time-sensitive and travel planning is prone to delays, so effective planning is critical to minimizing risks. The task is made more difficult by carriers, whose limited cargo space often leads to higher rates. Not to mention holidays and seasonal peaks, which have their own additional scheduling hurdles.
Inventory management
Storage and warehouse management is an important part of supply chain management. At a minimum, warehouse services require scheduling, maintenance and storage of inventory, but this role may also involve more business support including other areas of supply chain management, such as procurement and production. Some freight forwarders provide these services in-house, but many outsource these responsibilities to other warehouse management professionals.
Document summary and arrangement
The administrative burden borne by freight forwarders on behalf of their customers is enormous. At all stages of the supply chain process, freight forwarders are entrusted with handling stacks of important documents, including but not limited to letters of credit, bills of lading, receiving reports, inventory reports and all customs documents (commercial invoices), customs invoices, carrier waybills, certificates of origin, licenses, etc.
DDPFORWORLD-Professional freight forwarder in China
Do You Need Freight Forwarders? DDP for World is a full-service and shipping forwarder dedicated to assisting our clients in focusing and growing their businesses. We do DDP shipping since 2015 by handling home décor, Pet products, battery, power banks, DG cargo, general cargo and Amazon FBA forwarding service. We make your shipping easier and faster by Sea, Air, Express, Truck or Railway. If you have any questions or needs about freight forwarder, please feel free to contact us, we will serve you wholeheartedly.
Contact DDPFORWORLD:
Phone: +86 18682082113
Email: info@ddpforworld.com
Wechat/Whatsapp: +86 18682082113