What is a freight forwarder?
Forwarder, from the literal point of view, is the abbreviation of freight forwarder, international freight forwarder. In terms of the work content, I accept the client's entrustment to complete a certain link of cargo transportation or related links. The work related to this aspect can be directly or indirectly completed by the forwarder to save capital. There are also overseas agents according to the different goods. Freight forwarder refers to the general term of providing a variety of transport services for freight transport needs and capacity suppliers in the circulation field.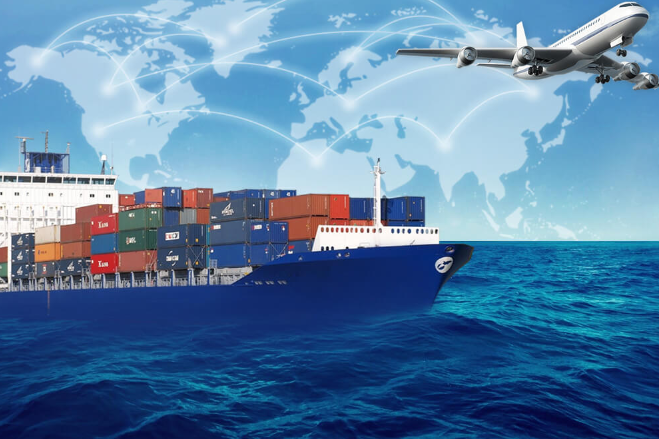 International freight forwarding business for the main services of the enterprise is called international freight forwarding. The International Federation of Freight Forwarders Associations (FIATA) defines its regulations as an international freight forwarder is a person who solicits transportation for the benefit of the customer according to the instructions of the customer, and is not a carrier itself. International freight forwarders may also, in accordance with these conditions, engage in activities related to the delivery contract, such as cargo storage (including storage), customs clearance, acceptance, collection, etc.
Why are you looking for a local freight forwarder in China?
As a buyer outside of China, when you import from China, we all know that it is much easier to find freight brokers near you or in your country, some of which can also handle your shipments from China. Yes, it's true. But you may have a better solution to consider, namely looking for a local freight forwarder in China.
It's cheaper.
As with any platform you choose, cheap will be the primary reason. Lower labor costs, lower exchange rates, lower fees and other factors make freight forwarders in China much cheaper, not only for freight but also for other handling fees.
The situation here allows them to work out the best pricing for your specific logistics needs. That means buyers have a higher profit margin or are able to sell at a more competitive price.
Note that most international freight forwarders doing business in China will use local logistics or freight forwarders because of their lower costs and local knowledge, which means that freight forwarders in your country cannot handle Chinese goods directly.
Agile.
There is a real need for freight forwarders to quickly adjust their operations to better meet your needs and provide flexibility in how they handle your cargo.
Multinational freight forwarders have always insisted on using their own overseas offices to ship your goods, which is sometimes not the best option as their joint office may not have the right expertise for you. This means they do not have the ability to change service providers or improve service levels if something goes wrong. You'd better find one big enough to meet all your shipping needs, but small enough to care about you.
Personalized service and customer attention.
Because you are dealing with one or two people in a separate office who will manage your entire logistics operation, independent local freight forwarders provide a more intimate one-to-one relationship that can help improve your operational operations and needs as they become more familiar with your business. They can also empathize with your daily stress because you are not only their number but can pay more attention to your problems and quickly come up with solutions.
Operational efficiency and flexibility.
There is a lot of paperwork and administration, logistics, scheduling, time differences, currency, language barriers and strict import, export and customs procedures to consider. Each country has different regulations, which international freight providers must fully understand and comply with to ensure safe and fast delivery of goods.
Local agents have more choice in choosing the best route, carrier and price combination. They can also more easily adapt and change their business to cater directly to you, the importer.
Independents are much more likely to solve problems as best they can than multinationals, who may have too many problems to try to help you with a sense of urgency.
For example, DDPFORWORLD can optimize your global shipping in the following ways:
Mode of transport – express, air, sea or rail compare each particular cargo
Carrier – Choose the most suitable shipping line or airline
Route – maximizes route cost savings
LCL optimization – Consolidation of smaller cargoes into larger cost-effective cargoes
Other – paperwork, customs, packaging, insurance, inland trucking, etc
China local freight forwarder – DDPFORWORLD
DDPFORWORLD-Professional freight forwarder in China
Do You Need Freight Forwarders? DDP for World is a full-service and shipping forwarder dedicated to assisting our clients in focusing and growing their businesses. We do DDP shipping since 2015 by handling home décor, Pet products, batteries, power banks, DG cargo, general cargo and Amazon FBA forwarding service. We make your shipping easier and faster by Sea, Air, Express, Truck or Railway. If you have any questions or needs about freight forwarders, please feel free to contact us, we will serve you wholeheartedly.
Contact DDPFORWORLD:
Phone: +86 18682082113
Email: [email protected]
Wechat/Whatsapp: +86 18682082113