What is FBM?
FBM is performed on behalf of the merchant. As the term implies, the business model is about sellers fulfilling their orders through Amazon Marketplace. In other words, the seller selects, stores, packages and ships the product to the buyer. The FBM approach proved to be a better business prospect for some Amazon sellers. These sellers are boosting margins by saving money they would otherwise have spent using Amazon's fulfillment mechanism.
What is FBA?
FBA refers to Amazon Logistics Service, in which Amazon opens its platform to third-party sellers, integrates their inventory into Amazon's global logistics network, and provides them with picking, packing and terminal delivery services, for which Amazon charges a fee.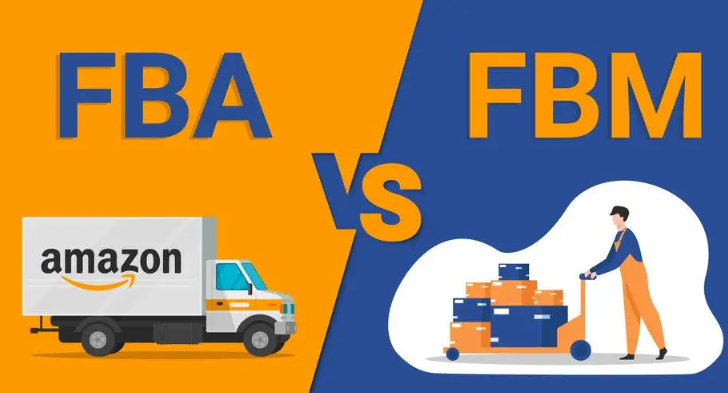 When to choose an Amazon FBM?
FBA is undoubtedly more popular with sellers because of its multiple advantages over FBM. Still, FBM is an integral part of Amazon's economy, with thousands of sellers using it. So they must have some good reasons for doing so.
Here we will list all the reasons why it makes more sense to choose FBM.
Low sales: If you don't sell more than 40 units per month, you may find FBM more convenient.
Have large storage space: If you have enough vacant space, you can consider and adopt FBM. This space can serve as your true fulfillment center.
Logistics capabilities: If you already have warehouses and transportation networks and ship packages to different destinations, you may find FBM to be a more logical choice.
Large and heavy Products: When you're dealing with large and heavy items, it's better to fulfill orders yourself than Amazon does.
Prerequisites for starting Amazon FBM
Before discussing the implementation of the merchant model, it is important to understand its prerequisites. Here, we'll take a quick look at what you need to do before finalizing your choice between FBA and FBM.
Fundamental differences between FBM and FBA:
FBA: fulfillment by Amazon means fulfillment by Amazon. Sellers need to place orders at Amazon's warehouse in advance, and amazon is responsible for delivering fulfillment from sellers' pre-stored goods at Amazon's warehouse to buyers.
FBM: fulfillment by merchant means fulfillment by the seller. Amazon is only a sales platform. Sellers need to deliver goods to buyers by using third-party logistics services such as international postal service, international express and international special lines.
Time difference between FBA and FBM:
In FBA, the seller has already stored the goods in the Amazon warehouse before the buyer places an order, and amazon can directly deliver the goods when the buyer places an order, greatly shortening the delivery time and greatly improving the ranking of the business name in the same category, so the sales volume will be more guaranteed.
Many FBM products are delivered directly from the seller's warehouse, and there are many uncontrollable factors in timeliness. However, since the products are delivered directly from the seller's warehouse, the seller can control the selection, packaging, quantity and other aspects of goods. This aspect greatly reduces the rate of merchandise error.
Disadvantages of FBA and FBM:
FBA needs to use other express products, such as DHL, UPS and Fedex, to send the goods to Amazon's warehouse. On the other hand, Amazon is not the subject of customs clearance and is not responsible for customs clearance and tax payment. On the other hand, with FBA delivery, sellers need to pay amazon a storage fee, which puts a certain pressure on small sellers. Compared with FBA, FBM cannot be compared with FBA in terms of timeliness, which is not very good in terms of buyer experience.
DDPFORWORLD-Professional freight forwarder in China
DDP for World is a full-service and shipping forwarder dedicated to assisting our clients in focusing and growing their businesses. Shipping to Canada: Professional freight forwarder provide DDP shipping from China to Canada by FCL, LCL shipment with sea shipping, air freight or express; competitive price, timely & safety. Door to door delivery to Amazon FBA warehouse, Business address and Private address, Various shipping time can meet with your unique needs.
Contact DDPFORWORLD:
Phone: +86 18682082113
Email: info@ddpforworld.com
Wechat/Whatsapp: +86 18682082113