Have you heard of DDU before?
Would you like to know the process of transporting goods? DDU is the international term used for trade agreements. The agreement states that the seller is responsible for ensuring the safe delivery of goods to their destination and the buyer is responsible for paying duties and taxes.
It is very important for us to know the seller's and buyer's obligations according to these Incoterms for smooth shipment. DDPFORWORLD is a full-service and shipping forwarder dedicated to assisting our clients in focusing and growing their businesses and we do DDP shipping since 2015. Then we will tell you what are they and what are their differences. Please read the following articles to learn more about the DDU, the policies it follows, its strengths and weaknesses, and other details.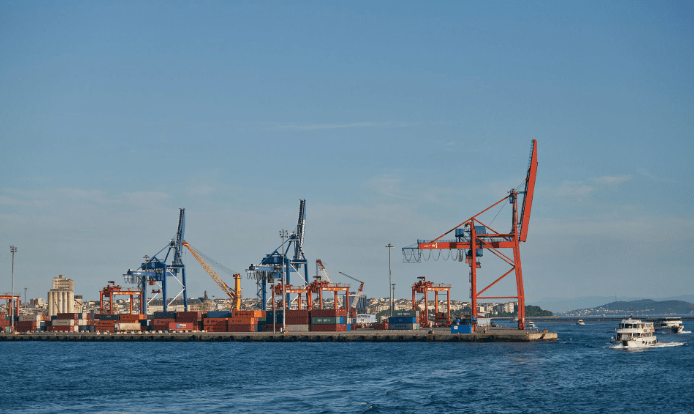 Understand the international trade term "DDU"
When dealing with international shipments of packages, you will come across technical terms that are important to you. A good understanding of these terms can help you navigate the process.
For example, if your order is marked as DDU and you don't know what the term DDU means, it could cause you problems. So, to help you understand it, we'll discuss DDU in detail here.
Before you go any further, you should know that by using DDU, you can get the goods you ordered at the location of your choice without any hassle.
It doesn't matter where your supplier lives because all your goods will be transferred to you at the agreed location within a given time. All you have to do is pay the duties and taxes.
What is DDU?
Delivered Duty Unpaid (DDU) is an international trade term introduced by the International Chamber of Commerce in 2000. It handles shipping your products through different routes. It transports goods by road, air and sea routes, enabling your goods to reach their destination safely within a specified time.
Delivered Duty Unpaid, commonly known as DDU, is a predefined trade term introduced by the International Chamber of Commerce in 2000. The International Chamber of Commerce is the body that sets trade terms, sets rules and settles trade disputes. The DDU was launched in 2000 and remained in use for a decade.
Why is DDU important in international shipping?
The DDU takes into account both seller and buyer, as it implies the responsibilities of both of them. The seller must pay all the costs of transporting the goods, and the buyer shall bear duties and taxes upon arrival at the agreed place. The seller must ensure the safety of the goods throughout the journey until they arrive at their destination. After that, the safety of the goods is at the discretion of the buyer. Thus, this makes both parties mutually liable for any losses. This accountability makes DDU an ideal system, important in international shipping.
Advantages and disadvantages of using DDU
Everything we use has some advantages and some disadvantages. The DDU situation is similar, as it also has some advantages and some disadvantages. Here are some key points.
Take advantage of duty-unpaid delivery
Tracking goods during DDU is easier than any other Incoterm.
1) When using duty-unpaid delivery, the buyer can reduce the cost and control it. This is because they know more about the terms of transport in their country.
2) The seller is not responsible for any legal issues as he is only responsible for the safe delivery of the goods to the agreed destination. The buyer will deal with the complications after the goods arrive at the place.
3) It is a commonly used international trade term, so more people know it, which makes it easier to use.
4) Because the costing process is simpler, the seller can afford it.
Disadvantages of using duty-unpaid delivery
1) The biggest problem with using DDU is that despite rough estimates of tariffs and taxes, buyers may be surprised to see the final shipping costs.
2) The buyer may refuse to accept the goods due to disputes arising from high taxes and transportation costs, so in this case, it may cause problems for the seller.
3) Sometimes customs charges are higher than expected.
4) Delivery through DDU may be delayed.
What are the applications of DDU?
DDU is a very smooth international transportation system for goods because it holds both the buyer and the seller responsible for the transaction.
Both parties have certain obligations to follow and rules to take care of. Shipping goods via DDU is safe and simple. By keeping the process simple, it doesn't involve any complicated processes, even for ordinary people. In addition Delivered Duty Allows sellers and buyers to assume equal responsibility to ensure the safety of goods, DDU also makes it easy to control costs and track goods, so it remains an ideal choice for people to transport items.
Like everything else in the world, DDU has its questions when using it. There are some things you should never take for granted when using a DDU.
Is DDU Incotermvalid and still available?
Knowing that duty-unpaid delivery is not included in the 2010 Incoterms list is a very common confusion as to whether the DDU is still available.
Well, the answer is yes, it still works, and you can find it under the name DAP Delivered at Point (DAP). DAP is a widely used term today, so you can safely use it as well.
Problems encountered by buyers when using DDU
If you are a buyer and you want to trade under DDU terms, then you should be aware that you must obtain the import licenses and permits required for your own customs clearance.
Ready-to-use DDU: You will have to handle all customs procedures, and once the goods arrive at their destination, you will handle their security. As the buyer, you will decide the appropriate delivery time and place, and if you do not do so, you will have to bear all shipping risks.
Problems encountered by the seller when using DDU
Delivered Duty Incoterm is more affordable for sellers because clearing duties and taxes are the buyer's responsibility. The seller must bear all safety risks before the goods arrive at the destination. The problem here is that if the buyer does not accept the goods for any reason, you as the seller may be in a bind. This will lead to negative feedback from customers. You will have to pay extra for returns and lost sales.
It should be noted here that this problem only arises if you have not communicated with the buyer as required. You should keep the buyer up to date on the goods. Tell him the cost in advance so he knows the delivery time. Not adding anything without warning can save a lot of trouble.
Does DDU Incotermcover payment or is it subject to individual negotiation?
The delivered duty unpaid walkie-talkie is just a set of internationally followed rules. These rules are designed to hold buyers and sellers to certain obligations. It does not indulge in your personal transactions in any way possible. The cost of the goods you order depends on your negotiation. Similarly, delivery time is also a major factor in the decision made by the buyer and the seller.
How to avoid frequent mistakes? What should I pay attention to when using DDU?
The most common mistake is a lack of communication when handling shipping. You should know you can do everything, but you have to keep the other side of the transaction up to date. Saying nothing and avoiding contact won't help.
On the other hand, if the seller is willing to chat with the buyer and tell them of any additional fees, they may need to pay when they receive the goods. They will then be able to earn their trust as transparent distributors and stay out of trouble.
It is always a good idea to think and decide regionally before agreeing on DDU transport. Different regions follow different customs and tax policies and guidelines. Some products are banned in some countries and some have special restrictions. Therefore, knowing the basic guidelines for the area you will be dealing with can be of great help and convenience. Also, be careful to always check your destination's tax rate and it is really helpful to check it before agreeing to ship.
DDPFORWORLD– Professional China international freight forwarder
DDU shipping remains one of the most popular modes of transportation for international businesses as it is popular with buyers. They take less risk until the product is delivered, so it's in their best interest .DDP for World is a full-service and shipping forwarder dedicated to assisting our clients in focusing and growing their businesses. We handling home décor, Pet products, battery, power banks, DG cargo, general cargo and Amazon FBA forwarding service since 2005. We make your shipping easier and faster by Sea, Air, Express, Truck or Railway. If you run an e-commerce business and want to find a trusted company to provide services to work with, please contact us.
Contact DDPFORWORLD:
Phone: +86 18682082113
Email: info@ddpforworld.com
Wechat/Whatsapp: +86 18682082113