DDP shipping is a new service provided by international shipping companies. It's short for Delivered Duty Paid. This means that once the goods are delivered, the recipient is responsible for clearing them through customs and paying any taxes and duties.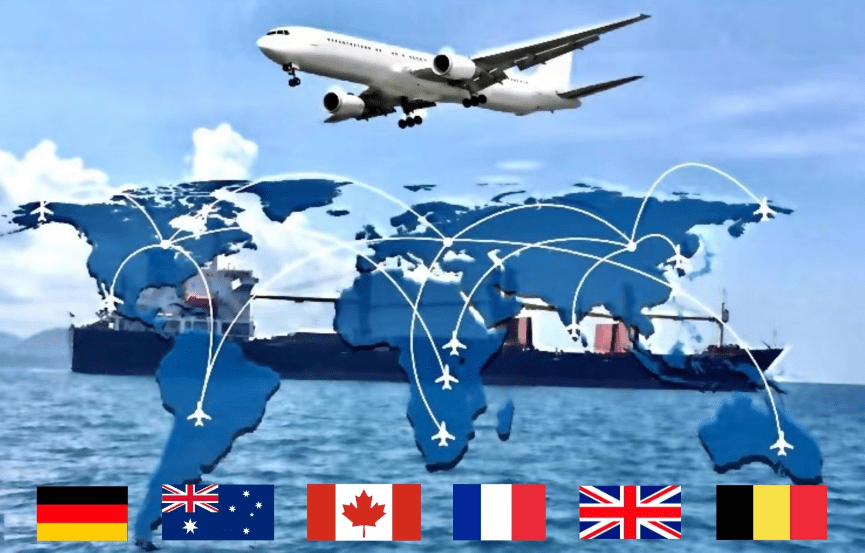 DDP shipments from China can be done in two ways:
DDP freight, which requires the freight forwarder to handle everything from A to Z, including customs clearance at both ends of the transfer;
DDP Alibaba, only requires sellers on Alibaba or other e-commerce platforms to provide all necessary information (customs declaration) about their products and customers.
DDP shipping means customs declaration at the point of departure and customs declaration at the point of import upon arrival at the destination. DDP Shipping includes import and export customs clearance.
The term comes from the trade finance term DDP, which stands for "duty paid".
In other words, once you deliver your goods to a freight forwarder in Hong Kong or China, such as Super International Shipping, they handle everything from door to door: trucking, export clearance, door-to-door delivery. After the goods arrive at the destination port, the freight forwarder handles import customs clearance, customs duty and VAT, and then delivers the goods directly to the consignee.
What is DDP shipping from China?
DDP means that the buyer's location is the place of delivery. The seller then pays import duties on behalf of the buyer, including the cost of transporting the goods from the point of entry to the location you want
What are the benefits of DDP shipping?
Through DDP shipping, the buyer can choose the delivery time. This is great when you're sending something locally, but especially important when shipping internationally. You don't have to worry about payments or customs fees, but just take care of things like preparing required signatures and providing notification for time-sensitive deliveries ahead of time. When you make your customers' safety a priority, they feel more secure and have a better chance of turning them into repeat customers or securing future business.
You are responsible for the items until they arrive at the agreed delivery place. If you have an agreed location, the seller can provide full assurance that their goods will arrive on time and in good condition. If you are an online retailer and your average order value is low, the cost of risk can be high. In fact, for some people, it may exceed the average order size.
How long does it take for DDP shipping to ship from China?
DDP air delivery takes about 7-12 days. DDP shipping takes about 25 days and DDP rail takes about 16 days.
DDP air freight -7 to 12 days – air freight
DDP Road Freight -16 to 17 days – land freight LCL
DDP Rail Freight -16 days – Rail freight LCL
DDP shipping -25 days – Shipping LCL
Should I do DDP shipping?
Many companies only use DDP when moving goods by air or sea. DDP provides value to the customer or user because they reduce risk, liability, and cost. DDP is not always a good deal for sellers, as it can slash future profits if mishandled. This is especially true if the buyer is willing to accept a lower price knowing that the DDP will appreciate in the short term.
DDPFORWORLD-Professional DDP Shipping freight forwarder in China
DDP for World is a full-service and shipping forwarder dedicated to assisting our clients in focusing and growing their businesses. We do DDP shipping since 2015 by handling home décor, Pet products, battery, power banks, DG cargo, general cargo and Amazon FBA forwarding service. We make your shipping easier and faster by Sea, Air, Express, Truck or Railway. If you have any questions or needs about DDP shipping freight forwarder, please feel free to contact us, we will serve you wholeheartedly.
Contact DDPFORWORLD:
Phone: +86 18682082113
Email: info@ddpforworld.com
Wechat/Whatsapp: +86 18682082113