What do you need to know about importing goods from China to the UK?
Importing goods from China to the UK is not the straightforward process many people think it is. The process, which involves extensive documentation and checks in China and the UK, is also time-consuming. This is why the expert services of freight forwarders are important, as they understand the dynamic process and can help you. Even if you plan to use a freight forwarder to relieve your burden, in addition, you are still responsible for understanding some of the basic steps of importing goods from China to the UK. We preview some of them below.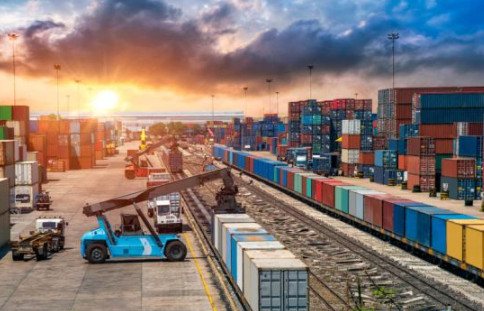 Step 1 – Research the legality involved
The first thing you should do is research the relevant legal framework so that you don't fall foul of the law. Take the time to understand the documents needed to complete the process and what each file represents. Studying prohibited and restricted lists are another way to avoid importing prohibited items.
Step 2 – Conduct a thorough market research
There is no point in devoting your resources to importing into the UK items that people do not want or for which you do not know the local price. Decide which products you intend to sell in your local market and conduct a market analysis to understand the level of demand and selling prices. Comparing the local market price with the selling price in China will help you determine whether it is profitable to dispose of such items.
Step 3 – Supplier sourcing
If you buy directly from a Chinese supplier or producer, rather than from a middleman who aims to sell at a higher price, then you have the opportunity to make a substantial profit so that they can profit as well. If you search for suppliers online, you can bypass the middleman. Today, many suppliers in China can be contacted via the Internet, and then you can buy directly.
Identify vendors that sell the items you are interested in and start contacting them.
Step 4 — Find out how much tax you owe
Taxes levied on imported goods are called import duties and excise duties (if the goods are transported overland). Taxes on items vary, so be sure to check the UK HS code for accurate information about taxes.
Step 5 — Cooperate with professional China freight forwarders
Freight forwarders like DDPFORWORLD can help move items quickly from one country to another, even when there are no exporters or importers. There is no point in going to China to ship your goods when you can hire a freight forwarder to handle the process on your behalf. Hire a reliable freight forwarder and let them handle the shipping process without you having to worry.
DDPFORWORLD-Professional freight forwarder in China shipping from China to UK
DDP for World is a full-service and shipping forwarder dedicated to assisting our clients in focusing and growing their businesses. We do DDP shipping since 2015 by handling home décor, Pet products, battery, power banks, DG cargo, general cargo and Amazon FBA forwarding service. We make your shipping easier and faster by Sea, Air, Express, Truck or Railway. If you have any questions or needs about shipping from China to UK freight forwarder, please feel free to contact DDPFORWORLD, we will serve you wholeheartedly.
Contact DDPFORWORLD:
Phone: +86 18682082113
Email: info@ddpforworld.com
WeChat/Whatsapp: +86 18682082113