What is FBA? What does FBA stand for?
FBA stands for Fulfillment by Amazon. It is also a synonym for Chinese cross-border e-commerce sellers to Amazon warehouse service (referring to the delivery of goods from China to an Amazon FBA warehouse). Amazon FBA is not simply warehousing and delivery. FBA services include pre-sale, after-sales, return and exchange services of FBA orders. Because Amazon is not responsible for customs clearance and delivery to the FBA warehouse, the seller should be responsible for the logistics service before entering Amazon'S FBA warehouse, which is called FBA.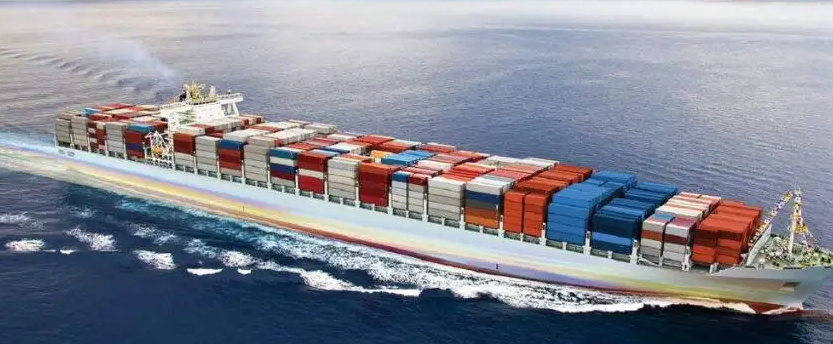 What are the features of the FBA service?
Diversified FBA suitable for all kinds of products
If you are in a hurry to replenish goods, you can use express or air first; If cost is important, you can use the first shipment by sea.
Personalized, reduce the risk of FBA inventory backlog caused by poor sales
The products stored in the FBA warehouse are associated with the account number. The same product cannot be sold by more accounts. This may result in the same product being sold out in some FBA warehouses and unsold in other warehouses. Using FBA overseas warehouse and transshipment in batches can effectively avoid the above risks and help you maximize profits.
Save the head cost
The domestic FBA logistics shipping head journey service is specially designed for B2C cross-border e-commerce sellers. Compared with traditional shipping LCL service, it has lower shipping capacity, simpler charging items and lower overall cost, which can help merchants greatly reduce FBA costs.
Assist customs clearance to reduce the risk of customs clearance
Using FBA overseas company will assist you to complete customs clearance and prevent the high return fee caused by the forced return of goods.
There are three main modes of FBA transportation: air, sea and international express
The air freight
Air freight refers to a logistics method in which the freight forwarding company directly delivers goods to the destination country by air through its own channels, and then sends goods on behalf of the forwarder's cooperative delivery agency in the destination country. If FBA is transported by air, the cost will be relatively more expensive, and there is a fixed flight time. It will arrive in about 10 days when it is sent to Europe. Air freight takes longer because airlines need to consolidate or warehouse bulk cargo in order to save transportation costs, so there is some delay. In terms of safety, FBA is relatively safe to use air transportation.
The whole process of air freight is: domestic order → pick up → inspection → customs clearance → air freight to destination → customs clearance → notice express delivery → warehousing. If FBA is transported by air, the cost will be relatively more expensive, and there is a fixed flight time.
Shipping
Shipping is much cheaper than shipping, which is why many Amazon sellers prefer shipping. Shipping in logistics will be affected by natural weather and other aspects, resulting in a longer transport time. Generally, it takes about 40 days for shipping to the United States, 30 days for Australia to the Western United States, 35 days for The United States and China, and 40 days for the Eastern United States.
The shipping process includes: buyers prepare Amazon FBA products and related documents → booking space → releasing space → arranging trailer → arranging customs clearance → confirming release → express to Amazon FBA warehouse. Compared with air transport, the cost performance of sea transport is relatively high, but the aging is also very slow.
International express
International express delivery is the shortest transportation time compared with sea and air, some only need a week to reach Europe, the time is very fast, but the price varies according to different logistics providers.
FBA matters needing attention
When choosing the mode of transportation for FBA service, the seller should take timeliness into consideration and reduce costs by combining its own capital turnover.
In addition to the choice of delivery methods, the seller should also consider the weight of the goods when choosing goods. If the volume of the goods is very large, it is necessary to consider the way of shipping with the heavier goods to avoid the extra freight cost caused by the excessive volume weight.
It is suggested to try to use a variety of modes of transportation at the same time, and try to ensure that their products are constantly in stock, can continue to bring their income and profits, and reduce transportation costs.
Before issuing FBA, the seller must first understand the policies and barriers of the country where the FBA warehouse is located, so as to make full preparations for FBA transportation.
DDPFORWORLD-Professional freight forwarder in China
DDP for World is a full-service and shipping forwarder dedicated to assisting our clients in focusing and growing their businesses. Shipping to Canada: Professional freight forwarder provide DDP shipping from China to Canada by FCL, LCL shipment with sea shipping, air freight or express; competitive price, timely & safety. Door to door delivery to Amazon FBA warehouse, Business address and Private address, Various shipping time can meet with your unique needs.
Contact DDPFORWORLD:
Phone: +86 18682082113
Email: info@ddpforworld.com
Wechat/Whatsapp: +86 18682082113