Incoterms: Describes the differences between DDP, DDU, and DAP
Incoterms are logistics-specific terms, many of which are acronyms that can be confusing to the uninitiated.
Here are some related terms for you to understand. DDP, DDU and DAP. These three words look very similar and confusing, DDPFORWORLD is a full-service and shipping forwarder dedicated to assisting our clients in focusing and growing their businesses and we do DDP shipping since 2015. Then we will tell you what are they and what are their differences.
DDP, DDU, and DAP differences
DDP differs from unpaid freight (DDU) in that the DDU requires the end consumer or the person receiving or importing the package to pay the duty incurred after the package enters the destination country/region.
With DDU, customs will contact the customer once the package arrives, and the customer may even need to go to the local post office to pick it up. Many times, customers do not realize that their order is a DDU and will contact the merchant's customer support line to cancel the order or refuse to receive it and return it to the sender.
DDP is considered to be a better customer experience because it is a cross-border option that allows all fees to be factored in in advance, giving merchants the option of still passing those fees on to customers through higher product pricing or simply eating those costs.
DAP, or on-site delivery, means that the seller bears all costs and risks of the goods delivered.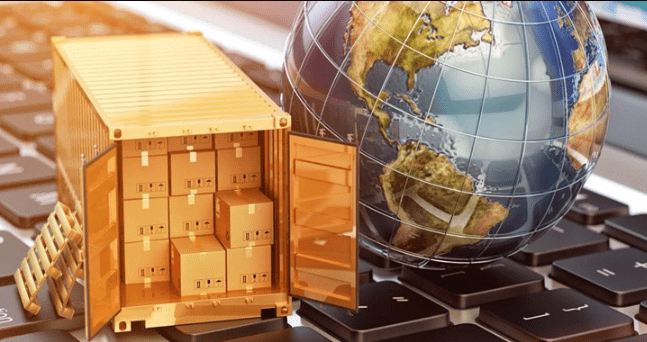 What are the advantages of DDP?
Why use DDP?
Protect the buyer
DDP shipments help buyers not to be cheated. Since the seller's responsibility bears all the risks and costs of shipping the product, it is in their best interest to ensure that customers actually receive the product they order. The time and cost associated with DDP shipping are too great a burden for fraudsters to even consider using it.
Ensure safe delivery to international trade destinations
A lot can go wrong when exporters ship packages to the other side of the world. Each country has its own laws regarding transportation, import duties and freight charges. DDP makes sellers diligent, sending packages only on the best and safest routes.
Ensure safe delivery by sea or air
Depending on the type of product and where it is sold, safe delivery by air or sea may be difficult. A DDP is essentially a shipping agreement that ensures the seller doesn't run away with the money.
Ask the seller to cover international costs
If the buyer has to pay customs fees, then the sale may not occur because they do not know the cost of those fees. Because sellers and shippers pay international fees, DDP can provide a smoother buying experience because buyers don't have to worry about paying fees.
Schedule during the DDP process
DDP follows a simple supply chain schedule. The seller retains most responsibility until the product reaches the buyer. There are four main steps involved.
The seller delivers the package to the carrier — the seller is responsible
The seller will deliver the package to a trusted carrier, or the carrier may pick it up. Sellers are encouraged to use trusted carriers because it reduces overall shipping costs.
The parcel is delivered to its place of delivery — seller's responsibility
Packages can be transported by any mode of transportation, including ships, planes and vehicles. With a trusted shipping partner, the seller takes less risk and can be sure that the package has actually been delivered.
When the package arrives at its destination, value-added tax (VAT) is charged — seller's responsibility
One of the benefits of DDP shipping is that the buyer does not have to pay VAT. Bear the cost of VAT on goods.
Parcel delivered at the designated destination — responsibility passed to the buyer
Once the package arrives, the buyer is now responsible for the actual product. For D2C companies, you can expect to hear from customers if there are any delivery problems.
Note to sellers: DDP fee
Although DDP is a popular choice for sellers, it can incur high fees. To determine if DDP shipping is right for your business, calculate what you have to pay and whether you can make a profit from the sale.
The seller bears all these costs:
The freight
Shipping products by sea or air can be expensive. You need to spend time calculating the cost of shipping products internationally. Click here to view rate calculators offered by different carriers.
2.Import and export tariffs
If DDP is not handled properly, incoming goods are likely to be checked by customs, causing delays. There may also be delays if you end up with a less reliable shipping service because it's the cheapest option.
Damage fee
Any damage to the products shall be at the seller's expense. As the seller, you must pay for any damage caused by the products and even have them shipped to their destination again.
Transportation insurance
Although shipping insurance is not mandatory, most sellers prefer to buy insurance to reduce risk.
VAT
DDP specifies the seller's responsibility to pay VAT. However, it can be changed with the consent of both parties. VAT can be expensive, sometimes 15-20% of the value of goods plus duty. In many cases, buyers may be eligible for VAT refunds depending on how they handle the goods. The VAT refund belongs to the buyer. That means, at best, you have to pay VAT; In the worst case, you absorb THE VAT and your customer gets the VAT refund.
Storage charges and demurrage charges
According to DDP, the seller must bear the costs associated with customs clearance. This includes any storage charges or demurrage charges incurred due to delays by customs authorities, other government agencies, delivery drivers and air/sea carriers. Since these are unexpected costs, they can quickly eat into your profits or completely offset them.
DDPFORWORLD– Professional China international freight forwarder
DDP shipping remains one of the most popular modes of transportation for international businesses as it is popular with buyers. They take less risk until the product is delivered, so it's in their best interest. However, if there are too many problems, the costs associated with the seller's DDP can make it unprofitable.
DDP for World is a full-service and shipping forwarder dedicated to assisting our clients in focusing and growing their businesses. We do DDP shipping since 2015 by handling home décor, Pet products, battery, power banks, DG cargo, general cargo and Amazon FBA forwarding service. We make your shipping easier and faster by Sea, Air, Express, Truck or Railway. If you run an e-commerce business and want to find a trusted company to provide DDP services to work with, please contact us.
Contact DDPFORWORLD:
Phone: +86 18682082113
Email: info@ddpforworld.com
Wechat/Whatsapp: +86 18682082113