What is a freight forwarder?
Before we look for the best Chinese freight forwarder, let's take a quick look at how a freight forwarder works. Freight forwarders are a very important part of the import process. In freight forwarding, freight forwarders coordinate the transportation of goods from one country or place to another.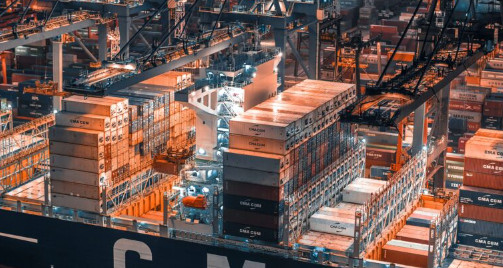 Things to remember before choosing a Chinese freight forwarder
China Shipping Corporation
If you want to find the best freight forwarder in China, you need to consider many things. Let's take a look at all the important things to do when choosing a freight forwarder.
The port of shipment
In the freight forwarding business, the location of the port is a big issue. In China, there are many forwarders, and most of them are near the ports. Freight forwarders are mostly located in business districts. So, you can find people who search for Shenzhen forwarder, Ningbo forwarder, Qingdao forwarder and Guangzhou forwarder as keywords.
The registered capital
The registered capital of a freight forwarder is important because it shows the credibility of the agent or company. The more registered capital they have, the more money they have to help people and provide good services.
Freight forwarders always have to pay for different ways of transporting goods. Therefore, the company's registered capital and working capital are very important. So if you don't want your goods to be late, it's best to choose a company that is financially sound. Sometimes, companies with less money must wait for other sellers to pay before shipping.
Location of the company
The company's proximity to coastal ports is important. Transportation costs are much lower if the company is near a port. So, if your goods are coming from a factory near a port, make sure you choose a freight forwarder in the same area, everything else checked.
Scope of operation safety
Companies engaged in freight forwarding must provide all safety features. This is the most important thing, because if they take all the security measures, you can trust their service without having to worry about anything. The more security measures the shipping company takes, the safer your package will be.
Commercial advantage
Companies that deliver freight must have a commercial advantage. This can happen if they have been in the freight forwarding business for a long time. One of the benefits of running a business is establishing good relationships with shipping companies. This will help you get better shipping prices than your competitors.
The price
The price of freight forwarding services is important because if the service provider gives you a higher price, the unit cost will go up, which will reduce your profit margin. Therefore, you need to look at what different freight forwarders charge and choose the one with the lowest price.
A simple conversation
If the freight forwarders do not speak English or your language, it is difficult to understand and talk to each other. Therefore, you need to find a freight forwarder who speaks your language and provides you with multiple ways to talk to them. Methods of communication should be provided for all common means of conversation, such as telephone and email.
DDPFORWORLD-Professional freight forwarder in China
Do You Need Freight Forwarders? DDP for World is a full-service and shipping forwarder dedicated to assisting our clients in focusing and growing their businesses. We do DDP shipping since 2015 by handling home décor, Pet products, battery, power banks, DG cargo, general cargo and Amazon FBA forwarding service. We make your shipping easier and faster by Sea, Air, Express, Truck or Railway. If you have any questions or needs about freight forwarder, please feel free to contact us, we will serve you wholeheartedly.
Contact DDPFORWORLD:
Phone: +86 18682082113
Email: [email protected]
Wechat/Whatsapp: +86 18682082113