Plywood and shipping boxes, corrugated and wood packaging are popular materials used in export packaging. Wood packaging offers easy assembly options and is great for product protection. It supports multiple opening and closing opportunities.
Corrugated packaging is one of the most popular packaging materials due to its low cost. It is easy to customize to the shipper's needs, is lightweight and offers good product protection. Plywood boxes are widely used for export packaging as they allow air to pass through, limiting exposure to moisture.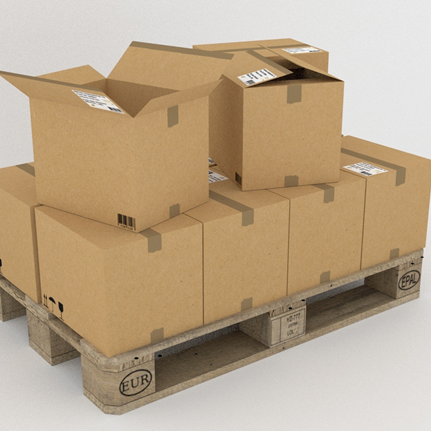 Let's explore export packaging further, taking into account the most important points:
The information and label on the export package must be accurate and clear.
Exported goods must comply with the local regulations of the destination. For example, some countries ban certain packaging materials, such as straw fillers.
Some countries impose restrictions on wood packaging, including requiring wood packaging to be marked and accompanied by a certificate.
Some export markets require minimum weight and volume for packaging. For example, heavy packaging users must be registered with the Northern Ireland Environment Agency (NIEA) to be approved as a UK exporters. Many export markets have strict regulations on packaging waste and collection. Germany's "Green Dot System" is a good example.
Some export markets require packaging materials that are easily recyclable and cause minimal damage to the environment, including strict packaging waste and collection rules.
There are wood packaging standards aimed at avoiding the spread of forest pests and wood diseases. In some cases, when the wood is used in packaging, an import permit is also required.
Australia prohibits importing untreated coniferous wood packaging materials (pallets) from specific countries to avoid the entry of non-native or invasive species.
Dangerous goods must be safely packed and clearly labelled.
If it is proved that the packaging is bad, it will harm transportation insurance.
To avoid disputes when the goods are damaged during transportation, the contract must consider combining the packaging specifications with the buyer.
It is never a good idea to use substandard materials to save on packaging costs. Packaging options have become mainstream, such as grouping cartons on pallets and loading them into containers.
It is best to hire a surveyor for specific packaging guidance in case shippers of fragile products often face complaints of damage in transit.
All in all, export packaging is a make-or-break part of an export business, requiring shippers to follow country-specific rules depending on the type of commodity or goods being exported. International agencies provide exporters with sufficient guidance to successfully export and pack their products and withstand many shipping and moving tests.
DDPFORWORLD-Professional freight forwarder in China
DDP for World is a full-service and shipping forwarder dedicated to assisting our clients in focusing and growing their businesses. We do DDP shipping since 2015 by handling home décor, Pet products, battery, power banks, DG cargo, general cargo and Amazon FBA forwarding service. We make your shipping easier and faster by Sea, Air, Express, Truck or Railway. If you have any questions or needs about freight forwarders, please feel free to contact us, we will serve you wholeheartedly.
Contact DDPFORWORLD:
Phone: +86 18682082113
Email: info@ddpforworld.com
WeChat/WhatsApp: +86 18682082113