Are you interested in learning how to import goods from China? There are many ways to do this, such as by sea or air. Importing from China is a popular option for many overseas businesses, but one cannot enter international trade without understanding how to ensure the success of Chinese precession. You may wonder, "Do I need a license to import from China? What are my taxes when importing from China into the US? What are the regulations or customs clearance? There is a lot to understand, but it doesn't have to be overwhelming. Let's start with The basics begin.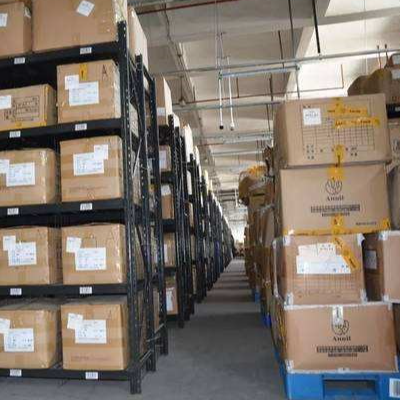 Pay attention to the rules and regulations for importing from China
If you want to import a specific product, you must take the time to research the regulations you need to comply with. Clarity is key when reading regulations; you need to be very clear about the product you are importing and whether it complies with the standard regulations in China and your own country
For example, several different niches are very sensitive to the import process. Namely, toys, food, automobiles, electronics, textiles, chemicals, cosmetics, and hygiene products, and their packaging are strictly regulated.
Regulations also apply to different sectors of the economy, such as the United States and Canada. Likewise, each country may have additional specific rules for importing any product types listed.
Select the right Chinese supplier
Finding the right supplier is critical. First, you must understand that the importer (i.e., you) is responsible for the imported product. If there are any compliance issues or non-compliance with any regulations, you may find yourself dealing with some serious legal issues, especially if a consumer is injured or harmed by a product; look for a quality product.
If your suppliers are not transparent and provide false or forged certifications for their supplies, your products could be locked by customs. Unfortunately, in China, this situation is very common. In the best-case scenario, you'll run into logistical issues and additional costs to deal with the delay. In the worst case, you will lose the product forever.
Choose a supplier you trust wholeheartedly. See which suppliers your competitors work with. Take the time to go to the factory and inspect the product yourself. Bring in an expert in the field, and obvious flaws can be pinpointed.
Focus on sales contracts
Once you have found a good supplier, your sales agreement should be very detailed and include extensive clauses detailing the specifications of the product, as well as shipping costs and all conditions of the owner.
Every aspect of your product needs to be detailed in your contract, including weight, dimensions, logos, materials, packaging, and more… You can calculate the landed cost to get a clear picture of the investment.
Choose your international shipping method
Chinese suppliers prefer to ship under Incoterms EXW mainly because it imposes stricter obligations on the buyer/importer. Therefore, you should work through Incoterms FOB. With this Incoterms, the buyer is responsible for booking freight, while the supplier must have the product ready and ready to ship at its origin.
DDPFORWORLD-Professional freight forwarder in China
DDP for World is a full-service and shipping forwarder dedicated to assisting our clients in focusing and growing their businesses. We do DDP shipping since 2015 by handling home décor, Pet products, battery, power banks, DG cargo, general cargo and Amazon FBA forwarding service. We make your shipping easier and faster by Sea, Air, Express, Truck or Railway. If you have any questions or needs about freight forwarders, please feel free to contact us, we will serve you wholeheartedly.
Contact DDPFORWORLD:
Phone: +86 18682082113
Email: info@ddpforworld.com
WeChat/WhatsApp: +86 18682082113