How to save shipping costs when shipping from China?
One of the most important factors in international sourcing is how to reduce costs, especially transportation costs.
Whether you are a small business or a large company, whether you are new to importing from China or a veteran already in China, managing shipping and saving freight costs can directly impact your business's bottom line.
Every dollar saved on transportation translates into an equal improvement in financial performance. DDP for World is a full-service and shipping forwarder dedicated to assisting our clients in focusing and growing their businesses. High logistics costs mean that you cannot provide consistent and cost-effective delivery to your customers.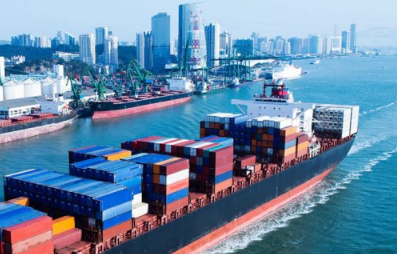 Plan ahead
Last-minute shipping is always expensive. You may be charged an additional fee if you require delivery for a short period.
By planning ahead, you can not only avoid overpaying, but you can also take advantage of some great discounts. This gives you time to plan for storage when needed, and in general, gives you more flexibility in your choice of carrier and tariff.
Planning ahead means that you will have enough time to choose the right mode of transportation and find a good freight forwarder so that you and your customers are better prepared. All other cost-saving transportation strategies are based on this.
When importing from China, please make sure to book your goods two weeks in advance.
Holiday impact in China
Lunar New Year (about 3 weeks, lunar calendar)
The National Day holiday is about one week, from October 1st to October 7th
You don't have to worry too much about the holiday effects in China. Except for the big holiday, the Lunar New Year, everything will be normal. People won't be able to use it for about three weeks. Anticipate how this holiday season may affect you and plan accordingly. You do not want to schedule any imports during this time. Nonetheless, importers wishing to move products during the holiday season are advised to allow extra delivery time and book as early as possible.
Find the right transportation
There are several types of goods. Shipping goods by sea or air, express or air, can be a complex operation for business owners who have not yet explored each mode of transportation and its associated costs. Some of the most common mistakes are not knowing which shipping method to choose.
By sea or by air?
Sea transportation is mainly used for large international freight with low time requirements.
Air transport is usually used for emergency transport, small and light loads, and items requiring greater security.
Air freight is usually the most expensive; Sometimes, though, you may find that in an emergency, the extra expense will save you millions of dollars in customer satisfaction.
FCL or LCL?
If possible, we strongly recommend FCL (FCL). The unit price of LCL (less than container load) is higher than that of FCL. The workload of managing LCL shipping is actually higher. However, please note that the LCL fee may be more than you think.
In addition, choosing FCL can avoid hidden charges in international shipping. There are many items in the LCL charge. There are no uniform standards. The sad thing is you can't tell the difference. So the best solution is to avoid LCL as much as possible.
Air-to-airport or door-to-door?
Both airlines and delivery providers (UPS/DHL/FedEx) will use billable weights.
Adjust your package size to avoid bulk weight (DIM) and oversized surcharges. These additional charges are based on the relationship between the weight of the package and the size of the package. Once you understand how these billing rules work, you can adjust the length, width, or height of your packaging solution to eliminate additional costs.
If the charged weight is under 45 kg, please choose express service.
If the charged weight is less than 100kg in most cases, choose a Courier service.
If the charged weight is at least 100 kg, please choose air freight.
Find a local transportation company or freight forwarder
You will benefit from choosing FOB and finding a local freight forwarder to manage your shipment.
Lower labor costs, lower exchange rates, lower fees and other factors make the service fees of freight forwarders in China much cheaper. The situation here allows them to work out the best pricing for your requirements.
In addition, your international logistics provider should be your partner. You should cooperate with each other to improve the sustainability and viability of both businesses. If your freight forwarder just wants something from you and is not willing to give you something in return, of course, within reason, it may not be the right partnership for you at the time.
Please note: Most international freight forwarders doing business in China will use local logistics or transportation companies in China due to their lower costs and local knowledge.
Special note: For businesses that do not often send multiple pallets of bulky goods at once, please do not worry that you will not be able to hire a logistics provider to manage your shipping services. There are local freight forwarders like us that provide a one-stop international shipping service for all kinds of small cargo, be it documents, parcels, cartons, pallets or containers.
Pack and insure your goods properly
All those savings will be for nothing if your goods are not properly packed to avoid damage, or if they are so damaged they are unusable and uninsured. Ensure that your goods have proper outer and inner packing; Boxes are properly sealed and properly marked.
Also, if you do not have cargo insurance, your forwarder should at least advise you to negotiate the best deal if he offers this service as we do.
DDPFORWORLD-Professional freight forwarder in China
Do You Need Freight Forwarders? DDP for World is a full-service and shipping forwarder dedicated to assisting our clients in focusing and growing their businesses. We do DDP shipping since 2015 by handling home décor, Pet products, batteries, power banks, DG cargo, general cargo and Amazon FBA forwarding service. We make your shipping easier and faster by Sea, Air, Express, Truck or Railway. If you have any questions or needs about freight forwarders, please feel free to contact us, we will serve you wholeheartedly.
Contact DDPFORWORLD:
Phone: +86 18682082113
Email: info@ddpforworld.com
WeChat/Whatsapp: +86 18682082113