Appropriate packaging materials can protect your goods from damage and leave a professional and responsible impression on customers. The following are suggestions for choosing packaging and materials.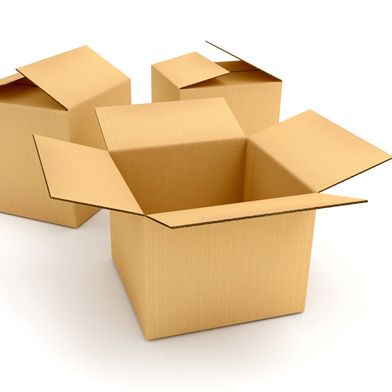 Product Type: The packaging you choose should sync with your product. Packaging is different for general products, machinery, spare parts, perishable goods, liquids, and dangerous goods – each has its requirements, and one solution cannot fit all. For example, perishable goods must be packed in insulated containers, and glass or fragile products need thicker containers or double packaging.
Environmental protection: When choosing packaging materials, you also need to ensure that the packaging materials you choose are environmentally friendly, reusable, recyclable, and do not violate any environmental regulations.
Shipping method: In addition to product type, shipping method also affects packaging choices. The packing is different for sea shipment and air shipment. While air transport requires lightweight packaging and can use less strong materials, ocean shipping requires stronger packaging to withstand extreme weather conditions and long transit times at sea.
Packaging in the importing country Requirements: You must know the country you are shipping to. Any specific rules and regulations on packaging Materials, labels on pallets and packages, etc.
Specific buyer requirements: Some importers specify packaging requirements for goods to buy. This can be in addition to the packaging rules and regulations of the importing country. If you are an exporter, you need to get these requirements clarified and follow them while packing your products. If the goods are not packed according to the regulations, the importer may reject the goods given the specifications.
Expenses: While all the above points are necessary to ensure that the goods arrive at the port of destination without any damage or loss, you also need to consider the expense required for packaging and ensure that it will not hinder your bottom line or profit.
Type of shipment: The type of shipment – FCL (full container load) or LCL (less than container load) also plays a role in determining the kind of packaging. Stronger and stronger than FCL, shipments shipped in LCL require packaging because your shipment will share a container with other shipments.
DDPFORWORLD-Professional freight forwarder in China
DDP for World is a full-service and shipping forwarder dedicated to assisting our clients in focusing and growing their businesses. We do DDP shipping since 2015 by handling home décor, Pet products, battery, power banks, DG cargo, general cargo and Amazon FBA forwarding service. We make your shipping easier and faster by Sea, Air, Express, Truck or Railway. If you have any questions or needs about freight forwarders, please feel free to contact us, we will serve you wholeheartedly.
Contact DDPFORWORLD:
Phone: +86 18682082113
Email: info@ddpforworld.com
WeChat/WhatsApp: +86 18682082113