Here is a detailed list of the time it takes for each link of international air freight export, and through specific cases of international air shipping to USA, you can know the time required by the airline.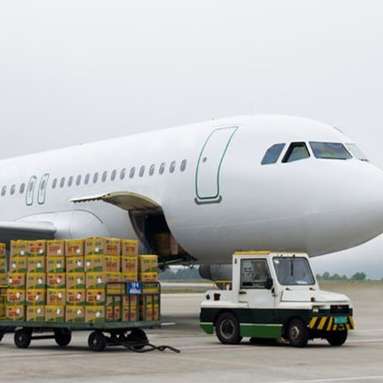 The case of air shipping time from China to the United States
The air transport time from China to the West Coast of the United States is a case of the air transport time of an airliner carrying people.
A flight from Beijing or Shanghai, China, to the West Coast of the United States takes at least 13 hours. For United Airlines, the flight time is about 16 hours for connecting flights in Los Angeles or San Francisco. Air China, the flight time is about 14 hours for connecting flights in Beijing.
Approximate time for international air freight from China to the United States
Place an order and arrange for delivery: This time is generally one day, Because the time difference between the United States and China is more than 12 hours, so after receiving the order request, it is generally sent to a foreign country to place an order and respond on the next day.
Pick-up: The time is generally about 1-2 days. The pick-up time is usually controlled within this time range. The exact time depends on the communication between the shipper and the USA agent and the location of the shipper and the agent.
Customs declaration and booking: Generally, it can be processed in about one day (usually, AES electronic declaration will be made when picking up the goods, so this time can generally be processed during the delivery time), and the consignor needs to provide an invoice, packing list, trade contract and other essential information if the value of goods exceeds 2500USAD, it needs to be exported in the name of the company, and AES electronic declaration is made. If there is no company, our company can ship as an agent. )
International transportation: about 1-3 days. According to different flights, the time from the United States to Hong Kong by air is slightly different. The fast one is about one day, and the slow one may take a little longer.
Customs clearance at the destination port: 1-3 days. Generally, the destination port can be cleared and delivered within one day.
The total above time: is about 4-8 days for the process to achieve door-to-door transportation and delivery by air from the United States to China.
DDPFORWORLD-Professional freight forwarder in China
DDP for World is a full-service shipping forwarder dedicated to assisting our clients in focusing and growing their businesses. We have been doing DDP shipping since 2015 by handling home décor, Pet products, batteries, power banks, DG cargo, general cargo and Amazon FBA forwarding service. We make your shipping accessible and faster by Sea, Air, Express, Truck or Railway. If you have any questions or needs about freight forwarders, please contact the USA; we will serve you wholeheartedly.
Contact DDPFORWORLD:
Phone: +86 18682082113
Email: info@ddpforworld.com
WeChat/Whatsapp: +86 18682082113