What is DDP shipping?
Delivered duty paid shipping (DDP) is an international trade term, which refers to the shipment in which the seller bears all the responsibilities and expenses for transporting the goods to the designated destination.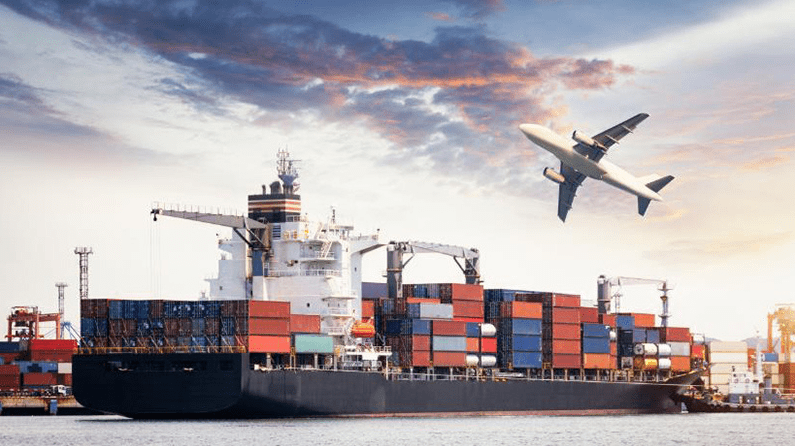 According to DDP INCOTERMS, what are the responsibilities of each party?
DDP is the Incoterms, which brings the greatest risk and responsibility to the seller. According to the DDP, the seller is responsible for customs clearance, payment of duties and taxes, arrangement of all transportation to the destination, import customs clearance, fees and duties and any fees related to the above.
The Seller shall bear all risks and responsibilities until the goods are unloaded from the vehicle at the final destination (usually at the buyer's place of business).
When to use DDP?
DDP can be used for any and multiple modes of transportation.
In countries with complex or bureaucratic import procedures, it may be difficult to clear customs and arrange import. Moreover, since DDP requires the seller to clear customs in the destination country, this method is most effective when the seller understands the local conditions of the destination country or the import customs clearance is simple (for example, in countries with FTA).
Every e-commerce seller should understand the pros and cons of their shipping and delivery options. This is particularly important for cross-border sellers because different delivery methods have different tariff and import tax effects. With certain modes of transport and delivery, customers may receive unexpected tax receipts when packages arrive at customs.
Understand INCOTERMS
International freight must be marked with appropriate international commercial terms or Incoterms – standardized delivery terms used to determine the party responsible for customs clearance, import, insurance and transportation costs of cross-border freight. Incoterms also determine when responsibility passes from the seller or shipper to the buyer.
The most common Incoterms for cross-border e-commerce sales are DAP and DDP. The Seller shall formulate INCOTERMS and act cautiously: different Incoterms impose different obligations on the buyer and the seller, which will have a great impact on the customer experience.
How Incoterms DDP impacts the customer experience
For example, when DAP is used for international transactions, the seller arranges transportation, pays transportation costs, and handles the export process. The buyer handles the import process, pays all applicable duties and import duties, and unloads the goods at the destination.
As long as the seller clearly communicates the process and sets customer expectations, this may be a good choice. Or, when a customer expecting the package to be delivered to their doorstep receives a message that the package is detained by the customs until they pay all relevant duties and taxes, this may lead to customer dissatisfaction and refusal to deliver.
Transport DDP is usually a better choice for cross-border transactions – at least for consumers – because it requires sellers to handle transport logistics and customs clearance. The seller usually collects all applicable taxes from the customer at the time of checkout, so there will be no undesirable accidents at the time of delivery. DDP is the only Incoterm where the buyer is not responsible for paying customs duties and import duties at the border.
It is not uncommon for sellers to ship DDPS to certain countries rather than other countries. For example, a U.S. company with a large number of customers in Canada and Mexico may benefit from shipping DDPS to these markets. The same company may choose to sell DAP to Iceland or Belize at one time unless it is interested in increasing sales in these countries.
When transporting DDPS, it is important to identify the contents of each shipment using the country-specific harmonized system (HS) code. Since it takes time and expertise to keep up with the changing HS codes, tariffs, tax rates and import regulations in multiple countries, it may not be worth pre-calculating and collecting tariffs and taxes for goods destined for low volume countries On the other hand, goods destined for countries with strong sales or countries where enterprises want to establish a loyal customer base may be worth calculating and charging taxes.
The transition from DAP to DDP ensures customer loyalty and helps increase international sales.
DDPFORWORLD-Professional DDP Shipping freight forwarder in China
DDP for World is a full-service and shipping forwarder dedicated to assisting our clients in focusing and growing their businesses. We do DDP shipping since 2015 by handling home décor, Pet products, battery, power banks, DG cargo, general cargo and Amazon FBA forwarding service. We make your shipping easier and faster by Sea, Air, Express, Truck or Railway. If you have any questions or needs about DDP shipping freight forwarder, please feel free to contact us, we will serve you wholeheartedly.
Contact DDPFORWORLD:
Phone: +86 18682082113
Email: [email protected]
Wechat/Whatsapp: +86 18682082113