FBA shipping from China to the United States: A detailed introduction to each step
Let's start with the international shipping steps involved in shipping your products from Chinese suppliers to Amazon's fulfillment center in the United States. We will introduce some of these steps and other insights of FBA shipping transportation in detail to make the whole process simpler.
Step 1: Choose direct or indirect delivery to Amazon
Determine the route of products from China to the distribution center in the United States. For example, before packaging, preparing and sending to FBA, will you ship products directly from Chinese suppliers to Amazon's warehouse, send products to middlemen for packaging, labeling and other compliance processes, or receive them yourself from China?
The actual steps for FBA international shipping will depend on the route you choose. Each method has its advantages and disadvantages, and you need to decide which method is most suitable for your situation and ability.
Step 2: Select and determine the FBA transportation mode
You need to decide which shipping method you will use.
Express delivery: for goods with a small quantity, you can use express delivery, which is basically express transportation. Although this is the easiest way to transport products from China to Amazon FBA fulfillment center, the cost may be very high. On the other hand, it does facilitate direct customs clearance. If your goods are worth less than $800, no U.S. tariffs will be generated.
Air transport: if your cargo may weigh between 50 and 100 kg, you can choose to transport it from China to the United States by air. The transportation cost of air transportation may be very high, although it is not as expensive as express delivery. Of course, if this is important to your logistics strategy, you also have the advantage of short transportation time.
The air transportation process is more complicated than the express delivery process. If you choose this method, it will be meaningful to cooperate with competent freight forwarders to help you complete the export, import and transportation procedures.
Sea transportation: the slowest and cheapest way to transport your products from China to the United States is by sea. According to the quantity of goods you transport, you can choose LCL or FCL.
Similarly, if you want to use sea transportation for your products, the assistance of freight forwarders will be a great benefit. Traditional and online freight forwarders can help you find the most cost-effective combination of transportation modes and ensure that your goods meet maritime and customs requirements. Many companies also offer a range of value-added services to simplify the transportation process.
Step 3: Develop INCOTERMS
Determine the division of transportation responsibilities between you and the supplier. To do this, you need to solve an Incoterms that applies to international trade transactions.
Unless you are well aware of doing business in the supplier's location, or have a reliable contact in China to handle this for you, it is usually best to let the supplier bear the responsibility and transfer the cost to you in the purchase price. At this time, a reliable FBA freight forwarder is a good choice.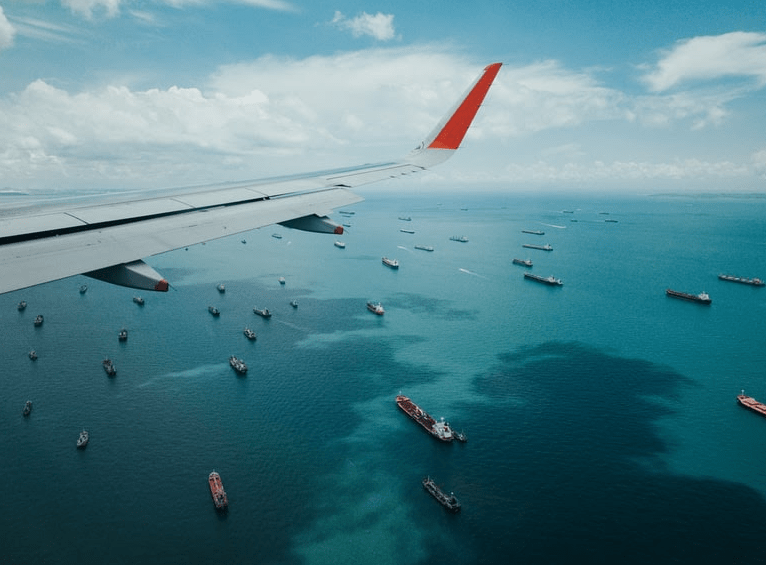 Step 4: Get freight quotation
Get and compare freight quotations.
If your company will manage the whole transportation process, and assuming that you purchase according to fob incoderm, you will need quotations from international air or sea carriers and domestic carriers to transport from the unloading port to the designated FBA performance center.
If your enterprise receives the goods internally, the process will be more complicated, because you will need to transport them from the port to your business site, and then continue to transport them to Amazon's quotation. In addition to the carrier's quotation, you also need to determine the cost of handling the goods through the discharge port, import customs clearance and cargo insurance. The same is true if you ship your products to an intermediary in the United States for FBA preparation.
Understandably, most FBA users tend to seek quotations from freight forwarders to reduce complexity. The freight forwarder will make all necessary arrangements for door-to-door transportation from China to the FBA warehouse and provide you with quotations including all known costs, thus reducing the time and effort required to obtain and evaluate freight quotations.
Step 5: Know your product HS code
Before any carrier or freight forwarder can provide you with a freight quotation, you need to provide them with enough information to enable them to calculate the price. One of the information you must submit at this stage is the classification of the product you are shipping.
Product classification follows the recognized unified commodity description and coding system. You need to accurately study and identify the HS code that matches your product. In addition, you should also prepare to provide the certificate of origin of your products to the carrier or freight forwarder.
Step 6: Let your goods move
Instruct the carrier or freight forwarder that you choose to manage your cargo. Unless you choose to ship directly from the supplier to Amazon, your freight will be shipped to your place of business or the intermediary responsible for FBA preparation.
Step 7: Import customs clearance
The import customs clearance process begins before your goods arrive in the United States. If your goods are worth more than $2500, you need to submit a formal customs declaration and file a customs guarantee. These requirements must be completed before your cargo arrives at the U.S. port of discharge.
If the value is less than $2500, you can choose to submit a formal or informal customs declaration. If you wish to make an informal declaration, you need to submit the document manually and directly to the U.S. Customs and Border Protection (CBP).
For the formal declaration process, you need to cooperate with the customs broker to obtain your guarantee and submit your declaration. When sea transportation is used, the declaration shall be submitted several days (up to five days) before the arrival of the goods at the U.S. port. For air transport, it can be filed after the aircraft carrying the cargo takes off from the loading airport.
Shortly after your freight forwarder or broker submits your declaration, CBP will notify you that it has cleared your cargo or will inspect it at the port of discharge or airport. At this point, your broker will pay taxes on the goods on your behalf.
Step 8: Domestic transportation in the United States
After your cargo is unloaded from the ship or aircraft and released by CBP, it can be transported to your business premises in the United States, the premises of the intermediary, or directly to your designated Amazon FBA fulfillment center.
If you ship the goods directly to the distribution center, you need to believe that your Chinese supplier has prepared your goods according to the requirements of Amazon FBA. Otherwise, when your goods arrive with you or your intermediary, it will be time to go to step 8- ready to deliver to Amazon.
Step 9: Prepare Amazon FBA
This step is where many first-time international FBA shippers often make mistakes. Amazon's packaging and labeling specifications are quite strict. If you do not comply with them, your goods may be rejected. In fact, your carrier will arrange delivery, but you need to provide some information first. You can provide this information by filling out the reservation application form, which can be downloaded directly from Amazon seller center. You must be aware that the operator you choose must be recognized and approved by Amazon. If you fail to use the approved carrier, Amazon will not accept your delivery.
Step 10: Go to Amazon
Step 9 is the last stage of your Amazon FBA transportation. During this period, your goods will be sent from your business place or the business place of an intermediary, transported to the designated Amazon fulfillment center, and received by the FBA storage system. As long as you meet all the requirements specified by Amazon, this step should be simple.
DDPFORWORLD-Professional Amazon FBA shipping freight forwarder in China
Do You Need Freight Forwarders? DDP for World is a full-service and shipping forwarder dedicated to assisting our clients in focusing and growing their businesses.
Our background and experience allows us to advise you on the quickest,
safest, most cost-effective route to get your cargo shipped to Amazon. We take care of all the paper documents. All shipping and palletization will follow Amazon's packing requirements, save cost and lower the risk for you. We know Amazon's regulations and packing & shipping guidelines very well, and keep up with changes as they happen, so we will make sure that your order is packed, labelled and shipped as required to be accepted by Amazon. If you have any questions or needs about FBA shipping, please feel free to contact us, we will serve you wholeheartedly.
Contact DDPFORWORLD:
Phone: +86 18682082113
Email: info@ddpforworld.com
Wechat/Whatsapp: +86 18682082113