Everything you need to know about door-to-door delivery from China to your country
International express transport
Freight is when a product is transported along with a large number of other goods by ship, plane or rail. Shipping rates can be lower than express prices because your package is shipped with many other goods, thus spreading out shipping costs.
Once a personal parcel shipped by freight has arrived at a port or rail yard, it needs to be further delivered to an individual. Ask your seller to tell the shipping company to deliver your package to your door. Otherwise, your package will be left at the dock or yard where it was unloaded.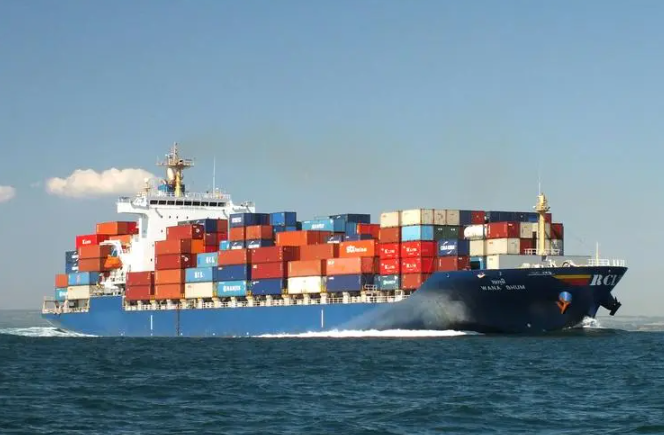 Third-party logistics provider
You and the Seller may agree to hire a third-party logistics provider (3PL) to assist in the shipping process. International third-party logistics companies are responsible for international transportation, from the initial shipment to the export warehouse, to air or sea freight, and delivery to the final destination.
3pl providers reduce the complexity of shipping for both sellers and buyers. They are qualified to contact customs or hire an agent for you. Reputable third-party logistics companies such as Asiana America are associated with companies at every step of the international shipping supply chain. This includes trucking companies that provide transportation services, shipping companies that provide shipping services, and warehouses and fulfillment centers that provide warehousing services.
Compared with express delivery companies, the advantages of third-party logistics companies lie in reliability, convenience and cost-saving. While sellers and buyers must agree on who pays for 3PL services, the price tag is reasonable given the many services 3PL provides.
DDPFORWOLD keeps shipping prices low by grouping your orders with other shipments. They handle a lot of international shipments, so it's relatively cheap to add personal orders to their shipments. This allows private customers with relatively small orders to enjoy lower prices.
Commercial shipments from China
Businesses depend on Chinese manufacturing because Chinese manufacturers get their products to market faster than other countries. Chinese companies are expanding into international markets and selling their products.
International supply chains have never been more important to businesses. Most businesses handle the demand for home delivery through one of three modes of transportation. Companies use international couriers, third-party logistics providers, and Amazon services or mix them with their own warehouses.
International express mail
Small businesses or individual dealers sometimes use international deliveries, similar to private gatherings. Service is fast; It speeds customs clearance and delivers goods directly to customers' doorsteps. For goods shipped from China, all the consignee needs to do is sign a bill of lading, which is a document indicating that the consignee has received the package.
The limiting factor of the international postal express is price. It is expensive to ship large quantities of goods this way, and passing the price on to the customer can drive up the cost of the product to uncompetitive levels. This is especially true for heavy and large orders since shipping costs depend in part on the weight and volume of the goods.
Businesses that use international postal express must also take note of the news, as tariff and other zip code changes can dramatically alter shipping costs. The recent compromise between the United States and the Postal Union, for example, has made it possible to raise the cost of international transport considerably.
Changes in international postal rates can affect any mode of international shipping, but the sellers who ship through Courier companies will be most affected. Courier companies deliver individual packages directly to your door, so shipping costs are not spread out in bulk like bulk shipments. All the increased transportation costs are passed on to the seller and the buyer.
Large freight storage
At the other end of the international shipping, spectrum is large businesses that use freight containers and shipping companies to move bulk goods to their warehouses. Like dealers, some large companies manufacture their products in China because of the low cost and speed.
Instead of shipping individual products to each buyer, these large enterprises ship a large number of products to warehouses and fulfillment centers. They save on international shipping costs while still delivering products quickly to customers.
This way of delivering goods from China requires a significant investment in warehousing. There are also risks in paying for and shipping products before customers buy anything. These investments and risks make sense for large businesses because of the long-term savings in transportation costs.
This approach to international shipping from China also requires significant planning at all stages of the supply chain. Many companies partner with third-party logistics providers to help deal with complex parts of the supply chain. Third-party logistics handles international warehousing, customs clearance, shipping, and hauling to the company's domestic warehouses. Some third-party logistics companies can even provide domestic warehousing and final delivery to customers' doors.
Shipped from China, sold by Amazon (FBA)
Businesses that don't have the resources to own their own warehouse but need a lot of shipping can use Amazon's Fulfillment by Amazon (FBA) service. FBA shifted responsibility for warehousing, packaging and domestic distribution from corporations to Amazon.
The business still needs to ship Products from Chinese manufacturers to the right Amazon fulfillment centers. FBA also has packaging requirements, import requirements and product restrictions. Your business's FBA eligibility depends on consistently meeting these requirements, so it is essential to understand them and ensure that your products qualify.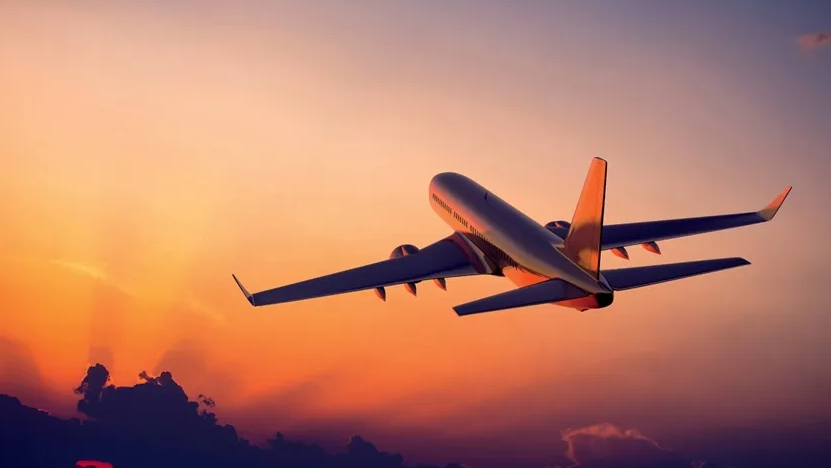 FBA packaging requirements
Meeting Amazon's packaging requirements depend on the type of product in the package. For example, a package containing a set of products must have a label indicating that the product is part of a set of products. A general rule of FBA is that all packages need barcodes that are easily accessible and scannable.
FBA import demand
Importing goods from China into the FBA center is allowed, but it requires an importer's record, not the FBA. The record importer is responsible for all customs clearance requirements, including any additional customs payments. Your business may list itself as a record importer. The FBA may be the final consignee listed on the customs declaration form, but there are further nuances.
Product limitations
There are restrictions on the products received at the FBA center and specific restrictions on imports. In addition to packaging and labels that don't meet Amazon's requirements, there are many products that the FBA won't accept, such as alcohol. Import restrictions follow your customs regulations, including those on food and medical equipment.
FBA quality control program
The complex regulations and rules associated with using FBA make quality control of your goods prior to the arrival of FBA essential for successful home delivery from China. Enterprises can carry out quality control before shipping products directly to the Amazon logistics center, or they can ship products to enterprises for quality control, or entrust third-party logistics providers for quality control.
Direct delivery to Amazon fulfillment center
Direct shipping to an FBA fulfillment center is cost-effective and fast, but risky. If you ship directly to an FBA center, there is no way to check the packaging, product quality and customs documents. The manufacturer or distributor in China is responsible for quality control, so trust and communication are necessary for this QC method to be feasible.
Do your own quality control
Businesses can ship goods to themselves and then forward them to the FBA center. You can be sure that the shipment will pass all regulations and reap the full benefits of the FBA agreement. This quality control method is timely and increases shipping costs, but is less risky than direct shipping to the FBA center.
Please use a third-party logistics provider
Third-party logistics can carry out quality control checks in China and in China to ensure that goods pass customs and FBA regulations. Trusted third-party logistics companies such as DDPFORWORLD have experience with FBA agreements and work with companies to provide smooth shipping and FBA delivery. It costs more than direct shipping to an FBA center, but it reduces risk and is more effective than doing your own quality control.
DDPFORWORLD-Professional freight forwarder in China
DDP for World is a full-service and shipping forwarder dedicated to assisting our clients in focusing and growing their businesses. We do DDP shipping since 2015 by handling home décor, Pet products, batteries, power banks, DG cargo, general cargo and Amazon FBA forwarding service. We make your shipping easier and faster by Sea, Air, Express, Truck or Railway. If you have any questions or needs about freight forwarders, please feel free to contact us, we will serve you wholeheartedly.
Contact DDPFORWORLD:
Phone: +86 18682082113
Email: info@ddpforworld.com
Wechat/Whatsapp: +86 18682082113