Commitment to freight forwarders is a decision with long-term consequences. When goods are in transit or exported to customers, making the right choice for the first time can simplify your business model and increase your bottom line in the next few years. Your freight forwarder is your ally, who can reduce prices and plan the most economical, reliable and efficient routes.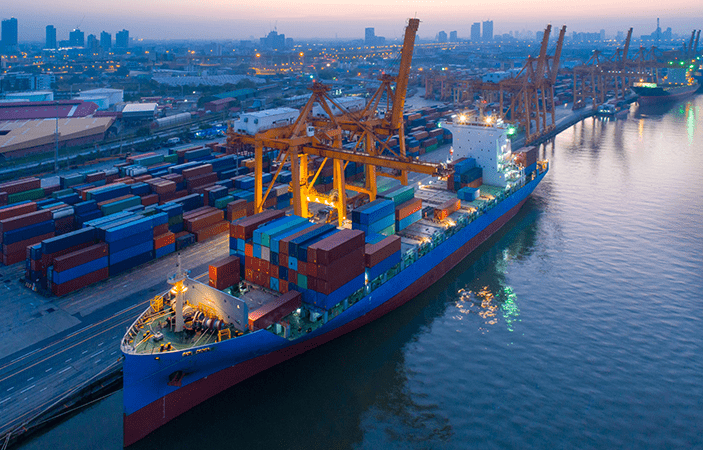 Especially if you are a new business owner, this may be your first time in the field of international shipping. Below, you will find what you need to consider when looking for a smart, reliable freight forwarder ally who can listen to your needs.
Important services
Before narrowing the search scope of freight forwarders, first, determine what services your enterprise needs. If your freight forwarder lacks certain capabilities, even if you use them occasionally, you may need to hire another expert to increase complexity, reduce efficiency, and increase costs.
Depending on what you ship, your supplier should at least be able to:
Rail transport
Preparing to import and export documents
Packaging and storage of products
Manage inventory
Booking cargo hold
Customs clearance
Negotiated freight
Provide quality insurance
Begin a discussion with your freight forwarder about other services you may need. Although you may not need to provide these specialized services for each shipment, it is best to have a partner who can provide flexibility. The more complex your supply chain is, the more you need a partner who can keep up with it.
Product tracking record
Some freight forwarders specialize in one type of goods, while others can transport a variety of goods. Ask in advance whether your potential freight forwarder specializes in certain goods and modes of transportation. If you have very professional transportation needs, then cooperating with a company with a similar cargo transportation record can build confidence. Some products, such as flammable liquids, toxic substances, drugs, alcohol, batteries and perishable substances, usually require professional freight forwarders.
If you ship a wide variety of goods that are not subject to strict regulations, it may be easier and more cost-effective to hire a freight forwarder with extensive freight forwarding experience. Either way, whether your goods are limited or not, excellent freight forwarders will find and recommend the best freight companies according to your needs.
The right global network
Your freight forwarder is solely responsible for the handling of your goods at the port of departure and the port of destination. Mature freight forwarding companies have strong contact networks and rich business experience. A strong network can not only help you get the best delivery price but also ensure that your goods arrive in time. For example, if you regularly ship goods to China, please make sure that their networks and connections are working properly in the region to ensure the safe and timely arrival of products.
Timely communication
Your freight forwarder should let you know the arrival time accurately so that you can make corresponding plans. Although international shipping will never be as predictable as domestic overnight delivery, a good freight forwarder will choose reliable partners to ensure that logistics are carried out as planned.
Remember that freight forwarders are not responsible for unforeseen delays, such as bad weather, route changes, mechanical failures, dock workers' strikes and the closure of foreign ports. Interruptions are never welcome, but the best freight forwarders will quickly remind you and do their best to solve the problem.
Sufficient volume
Although the arrival time of goods usually comes down to a clear communication problem, the volume capacity is a known quantity when selecting a freight forwarder. When deciding whether it is suitable for your business, please check the company's monthly shipment volume. If they are currently handling a large number of goods to the shipping location you want, you can rest assured that they can safely adapt your goods to the existing daily operations.
Direct and long-term costs
In short, the lowest bidder may not be the most economical option for some time. Consider the penalties for unintentional non-compliance or the cost of goods being held in port. At present, the market competition among freight forwarders is very fierce, so it is possible to obtain high-quality service at a reasonable price. However, if your suppliers cut corners, it may be more expensive in the long run to quote the lowest price immediately.
Experience items
Experienced freight forwarders have encountered a variety of transportation problems all over the world, so they can quickly and effectively deal with possible problems in the process of cargo transportation.
An experienced freight forwarder is also more likely to have a skilled workforce with knowledge and training to comply with regulations and accurately file documents. Ask your potential freight forwarders if they have obtained permission from FMC (for sea freight forwarders) and IATA and TSA (for air freight forwarders).
Customer-centric thinking
Looking for a freight forwarder to work closely with you to strengthen your supply chain. The best people ask the right questions to identify your particular needs and pain points. An excellent freight forwarder will feel that he is a real partner, not just a low-cost supplier. Your freight forwarder is responsible for a lot of paperwork, from the Bill of lading contract, certificate of origin declaration, inspection certificate, export license, export packing list and export declaration documents. This paperwork can be extremely complex, so communication is essential.
A responsive and thoughtful freight forwarder can reduce your risk and increase your productivity.
DDPFORWORLD-Professional freight forwarder in China
Do You Need Freight Forwarders? DDP for World is a full-service and shipping forwarder dedicated to assisting our clients in focusing and growing their businesses. We do DDP shipping since 2015 by handling home décor, Pet products, battery, power banks, DG cargo, general cargo and Amazon FBA forwarding service. We make your shipping easier and faster by Sea, Air, Express, Truck or Railway. If you have any questions or needs about freight forwarders, please feel free to contact us, we will serve you wholeheartedly.
Contact DDPFORWORLD:
Phone: +86 18682082113
Email: info@ddpforworld.com
Wechat/Whatsapp: +86 18682082113