Consolidation refers to combining multiple projects into one project. Consolidation in logistics, as the name suggests, also refers to merging multiple small packages or shipments into a single large shipment. Consolidation helps carriers reduce the cost and duration of shipments, but it can also be challenging and sometimes dangerous. As combined cargo will have more handling requirements and touch points during the voyage, we consider it complex and potentially dangerous. However, integration has proven to have many advantages if done effectively.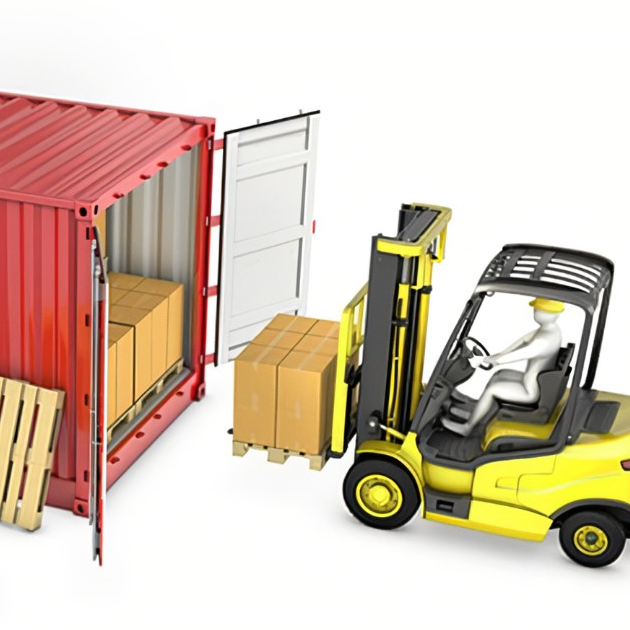 Consolidated shipments must be divided into smaller packages and shipped to their final destination upon arrival. This is because one shipper's cargo shares container space with other shippers' cargo; devanning separates cargo before shipping it to its final destination. The splitting of cargo may seem simple, but in some cases, the cargo must first be unpacked, then re-packed, and then further unpacked into individual parcels – depending on the shipper's requirements. For these reasons, many shippers and businesses hire 3PLs to handle the unbundling of their shipments.
De-consolidation in freight refers to separating or breaking down a large shipment into smaller packages or shipments to deliver smaller packages or shipments to their specific destinations (which may be a store, warehouse, or customer). Both the consolidation and dissolution of cargo are critical, functioning like two sides of a coin. Both are complicated as they include many touch sites and can be dangerous. Shippers should know about some of the benefits of freight consolidation and deconsolidation.
Benefits of Freight Consolidation and Splitting
Reduced Freight Costs: Freight consolidation is known to significantly reduce freight costs as shippers only pay for the space reserved for their cargo, instead of FCL/FCL, where they pay for the full container load. Similarly, freight splitting can reduce the cost of the final distribution of goods if done correctly and on time.
Just-in-time inventory: It is easier for shippers to find space for their cargo in LCL or LTL shipments than for FCL loads. Additionally, shippers do not need to wait to create or acquire enough items to fill an entire container before consolidating and shipping their products. When goods are broken down and stored close to the market, inventory is moved and replenished, and products can reach the market faster.
Availability of your goods in the market: Since many companies wait until the container is full before exporting, this can result in the unavailability of many products in the market. In these cases, shippers combine their shipments based on market demand for their cargo and seasonal trends. As a result, freight consolidation and deconsolidation help shippers ensure end customers always have access to their cargo.
Merging and splitting issues
Consolidating and disbanding shipments is not without its problems. Some typical issues that shippers may encounter include Multimodal issues. During a break-up, shipments may be converted from full truckload shipments to less-than-truckload and small-parcel shipments. Splits may occur at many points along the way and may require re-splits. To stop the loss of goods and goods, it is vital to be able to track the movement of goods.
Increased risk due to increased touchpoints Increased number of touchpoints per shipment due to shipment consolidation and dissolution. As the number of touchpoints is directly related to the risk of shipment damage or other legal obligations, minimizing the number of touchpoints throughout the unbundling process is critical to maximizing its value. Maintaining inventory traceability is critical to reducing risk if multiple touchpoints are required.
Packing or unloading delays. In the case of unpacking goods, even the unloading procedure presents some hazards. Accidents can happen, or incorrect yard timing and yard management can cause delays in unbundling.
Reducing these risks may sound impossible, but shippers who work with a freight forwarder can successfully transfer the risk of cargo unbundling from them to the freight forwarder.
DDPFORWORLD-Professional freight forwarder in China
DDP for World is a full-service and shipping forwarder dedicated to assisting our clients in focusing and growing their businesses. We do DDP shipping since 2015 by handling home décor, Pet products, battery, power banks, DG cargo, general cargo and Amazon FBA forwarding service. We make your shipping easier and faster by Sea, Air, Express, Truck or Railway. If you have any questions or needs about freight forwarders, please feel free to contact us, we will serve you wholeheartedly.
Contact DDPFORWORLD:
Phone: +86 18682082113
Email: info@ddpforworld.com
WeChat/WhatsApp: +86 18682082113