Finding a reliable wholesale website is a difficult task regarding imports from China. With numerous options, it's not surprising for newbies to be confused between them. But if you're seeking a reliable and genuine wholesale website, you're in the right spot. In this blog, we'll provide a list of 9 trustworthy Chinese wholesale websites worth looking at.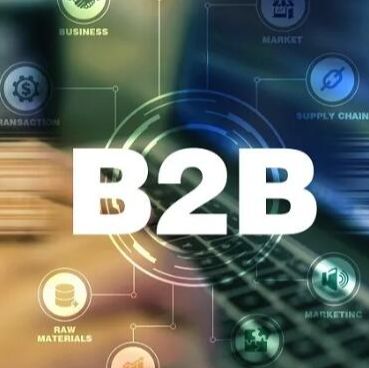 Alibaba.com is the world's biggest B2B online marketplace
Alibaba.com is among many of the well-known B2B stores around the world. It is believed to permit Chinese manufacturers to penetrate the market in the rest of the world. Alibaba acts as an intermediary between sellers and buyers, in essence, supporting the selection of items, negotiation, and payment.
DHgate is a simple and fast Shopping Experience.
DHgate is a top Chinese eCommerce site that provides wholesale services. It is also one of the biggest and most popular B2B platforms. It is known for its speedy and simple buying experience; DHgate strives to make purchasing bulk process easier. It's able to manage small and large wholesale purchases. Every item is priced according to a different standard for every MOQ level. The more you purchase, the more you'll save. With over 300,000 products, DHgate is a solid platform that lets you purchase anything you like for a reasonable cost.
Made in China A Secure Way to Source from Chinese Suppliers
Made in China is among the oldest marketplaces for retail in China. It connects Chinese producers with global consumers. Like the website mentioned above, Made in China is an online marketplace. According to the website, most suppliers on its site are verified. To verify if a supplier is authorized, search for the badge verified on the left side of the supplier's name. Additionally, it will distribute payment to suppliers only after the buyer confirms the item's delivery. Made in China also provides inspection services as part of its Safe Trade Services. You can use their services to check the product before shipment to ensure that it is of the highest quality. Product. This greatly benefits buyers who want the most secure method of purchasing through Chinese suppliers.
Global Sources is a B2B marketplace that provides verified Global Sources suppliers.
Global Sources are a business-to-business marketplace that connects buyers to authentic vendors from China and other Asian countries. It provides various products, including electronics, fashion gardening, home gardening, and more. Global Sources also offers various services, including trade fairs, source reports, and electronic magazines. It's a fantastic place for buyers to search for different items and services.
Lightinthebox – Competitive Pricing and Quick Delivery LightInTheBox
Lightinthebox is an online retailer delivering goods directly to customers across the globe. It has a broad selection of goods, including electronics, fashion gardening, home gardening, and much more. Lightinthebox is renowned for its low prices, quick delivery, and outstanding customer service. It's a great marketplace for customers looking for an array of goods at affordable costs.
DDPFORWORLD-Professional freight forwarder in China
DDP for World is a full-service and shipping forwarder dedicated to assisting our clients in focusing and growing their businesses. We do DDP shipping since 2015 by handling home décor, Pet products, battery, power banks, DG cargo, general cargo and Amazon FBA forwarding service. We make your shipping easier and faster by Sea, Air, Express, Truck or Railway. If you have any questions or needs about freight forwarders, please feel free to contact us, we will serve you wholeheartedly.
Contact DDPFORWORLD:
Phone: +86 18682082113
Email: info@ddpforworld.com
WeChat/WhatsApp: +86 18682082113