What is Sea shipping/Ocean freight?
Sea shipping is the most popular mode of goods transportation in the world. It involves moving large quantities of goods on bulk carriers along global trade routes. About 90 percent of the product is shipped by ocean liners.
If your business is considering expanding into international markets or adjusting its shipping strategy from China, see below to consider the benefits of shipping.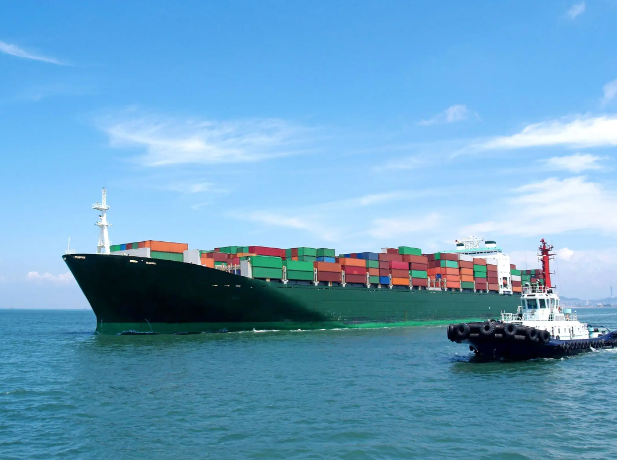 Introduction of types of Ocean freight shipping
There are several advantages and disadvantages of Sea shipping. However, before considering the benefits, it is important to understand the different Ocean freight shipping options. Ocean freight shipping is divided into:
Full container loading (FCL)
FCL is where the shipper pays for one or more containers to transport goods. FCL transportation does not involve consolidation or unpacking. This makes shipping cheaper and faster and can reduce the risk of product damage. It is also more secure, reducing the risk of theft and product tampering.
Less than container load (LCL)
LCL shipping applies to cargo that is too small for a 20 – or 40-foot container. Ocean freight shipping lines combine multiple loads from different shippers to create a consolidated cargo. A key advantage of LCL shipping is that you only pay for the number of goods shipped. This is an ideal way for small companies to take advantage of competitive shipping rates.
Roll-on and roll-off
This is where wheeled vehicles (cars, semi-trucks and other passenger cars) roll on and off cargo ships, instead of loading and unloading them in containers.
Dry goods bulk
Dry bulk goods such as coal or grain are usually transported without containers. In contrast, dry bulk goods are placed in the hold of the ship during Sea shipping.
In bulk
The hold is not only used for dry bulk cargo. It also stores heavy, bulky items that cannot be efficiently packed into intermodal containers. Products such as steel beams or other large manufacturing items must be stored in the cabin for long periods of time to protect them from potential damage.
Advantages of sea shipping from China
Consider the following advantages of ocean shipping when weighing shipping options for supply chains from China to other countries.
More volume can be loaded
A 40-foot shipping container can hold about 33 cubic meters of cargo. That's equivalent to about 10,000 bottles of beer or the entire contents of a three-bedroom family home. Depending on the material and structural integrity of the container, a 40-foot unit can hold 60,000 pounds. Or more. Ocean liners can transport almost all types of products.
The term TEU stands for the 20-foot equivalent. It is a term used to describe container ship and terminal capacity. The number assigned to a ship represents the number of containers the ship can hold on or below deck. Capacity may vary depending on the size of the ship.
The largest carriers can carry 20,000 or more containers, according to the International Maritime Organization (IMO). However, 10,000 TEU cargo ships are usually found. No matter the size of your cargo, ocean liners should be able to meet your size requirements.
It is the best choice for large cargo in ocean transportation
Because of their enormous size, ocean liners can carry heavy and bulky cargo at a relatively low cost. Airplanes are limited in the types of cargo they can carry, especially when large, unwieldy and heavy items are involved. It would be impractical and expensive to transport large rebar or vehicles from China to the United States by plane.
Cost-effective
Sea shipping is a low-cost mode of transportation in the shipping industry. It is a cost-effective means of international logistics and much more economical than other popular modes of transport such as air transport. According to the World Bank, air freight is 12 to 16 times more expensive than sea freight. Although sea freight is slower than air freight, it represents the extraordinary value of the mass distribution.
Shipping is very environmentally friendly
Modern shippers pay more attention to their environmental impact. Sea shipping is one of the most environmentally friendly modes of transportation. To reduce their carbon footprint, multinational organizations prefer shipping as their primary mode of transportation.
It can be used to transport dangerous goods
Certain hazardous materials, such as lithium batteries, are heavily regulated for air transport. Shipping companies aim to transport hazardous materials safely. Cargo ships and crews are trained and accustomed to using hazardous materials to help mitigate disasters at sea. They use specially designed cargo containers that remain sealed and locked during transit.
DDPFORWORLD-Professional freight forwarder in China
DDP for World is a full-service and shipping forwarder dedicated to assisting our clients in focusing and growing their businesses. We do DDP shipping since 2015 by handling home décor, Pet products, battery, power banks, DG cargo, general cargo and Amazon FBA forwarding service. We make your shipping easier and faster by Sea, Air, Express, Truck or Railway. If you have any questions or needs about freight forwarder, please feel free to contact us, we will serve you wholeheartedly.
Contact DDPFORWORLD:
Phone: +86 18682082113
Email: info@ddpforworld.com
Wechat/Whatsapp: +86 18682082113