Amazon is, without a doubt, the biggest online retailer in the world. And being an Amazon seller lets you sell your items across the globe. Here are a few Amazon operating tips to aid you in improving the efficiency of your store.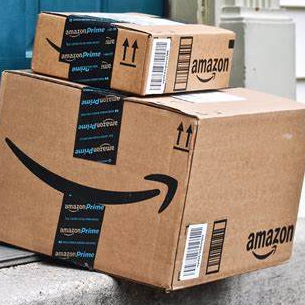 Utilization (Fulfillment through Amazon) Fulfillment through Amazon
FBA is a fantastic service that Amazon offers once you are an Amazon seller. Through Fulfillment By Amazon, they will store your products and deliver them directly to customers. Your company is outsourcing order fulfillment to Amazon, the world's largest online retailer. In exchange, you pay Amazon an amount for each item sold based on the product's weight, size, and category.
Partner Trade Partner Trade, we ship your products to Amazon (Fulfillment through Amazon). If you choose us to ship your items to the Amazon warehouse, you will not only streamline the logistical process. However, you will also save money.
Create a Compelling Product Listing
Humans are visual creatures, something you should remember when you are an Amazon seller when you post pictures of your products on Amazon. Here are some tips to help you create better photos of your products to attract the attention of your customers:
Good lighting: As a vendor, you must ensure adequate lighting for your product photographs. Avoid natural lighting when taking photos of your products, as it may create harsh shadows and unflattering highlights on your merchandise. However, shooting with artificial light can give off a more uniform and flattering appearance without losing any clarity or color.
Photo: Use the proper settings for your smartphone or camera, and ensure you get the best perspective of your product to show off your brand's name and the product clearly.
Background: Make sure you select the correct background for the photos of your products. Select a neutral hue, such as white, to ensure your items make an impact.
Be sure to keep customer satisfaction on Amazon
Although around 10 billion people browse Amazon monthly, this marketplace remains a competitive field for your company as a seller. This is why you must try your best to ensure that your customers are satisfied.
A few suggestions to keep your customers satisfied include:
Be friendly and warm when responding to buyer questions.
Solve customer complaints quickly.
Be honest with your customers and be understanding when they are having issues.
Make sure that your products are delivered to their destination on time.
Pay focus on Amazon reviews from customers
This tip is crucial. Being an Amazon seller, you likely know the significance of customer feedback. It will give you an insight into customers' opinions about your brand and product. In the end, paying attention to your customers' reviews can tell you ways to enhance your business.
Another thing to concentrate on is to improve your rating. Although achieving top scores on Amazon isn't easy, it's an achievable goal for many sellers. You can ensure that your Amazon presence is complete and detailed details about your listings to ensure buyers aren't misled.
The second, ensure you're selling a top-quality product. Customers aren't afraid to voice their opinions about poor products and won't avoid praising great ones.
Enhancing the SEO of your Amazon Products to be SEO-friendly (Search Engine Optimization)
Although Amazon has many rules and regulations that sellers must follow, that doesn't mean that you aren't free to optimize your descriptions of your products and listings to search engine optimization (Search engine Optimization).
As stated, SEO is the process of analyzing and utilizing relevant keywords to increase the performance of your web pages to make them more visible on search engines. This method can also apply to Amazon listings.
If you are using keyword phrases in the product listing, make sure you use them in a natural way instead of trying to squeeze them into one area. The most effective way to improve your company's Amazon product pages for selling is to choose keywords pertinent to your products and ensure that the page is easy to understand.
Maintain costs at a minimum and remain affordable
Calculate the cost of manufacturing (or purchasing and reselling) the product and then apply your markup. Make sure you sell it at an affordable price and make the calculations to make sure you're making profits in the long run. This is an understandably tricky balance to achieve and is certainly one of the essential guidelines to follow not just as an Amazon seller but also as an owner of a business.
Monitor your inventory levels on Amazon
Just like any other company managing inventory properly can help to prevent delays and keep pace with the demands of customers. However, the excess stock on hand could result in higher storage costs. The management of inventory levels is just one of the most important elements of a profitable Amazon selling business.
DDPFORWORLD-Professional freight forwarder in China
DDP for World is a full-service and shipping forwarder dedicated to assisting our clients in focusing and growing their businesses. We do DDP shipping since 2015 by handling home décor, Pet products, battery, power banks, DG cargo, general cargo and Amazon FBA forwarding service. We make your shipping easier and faster by Sea, Air, Express, Truck or Railway. If you have any questions or needs about freight forwarders, please feel free to contact us, we will serve you wholeheartedly.
Contact DDPFORWORLD:
Phone: +86 18682082113
Email: info@ddpforworld.com
WeChat/WhatsApp: +86 18682082113