Importing products from China can be difficult and intimidating, particularly for those just beginning their journey into international trade. But, with the proper strategy, importing goods from China efficiently and effectively is feasible. Here are some helpful tips that will give valuable advice to anyone considering importing from China.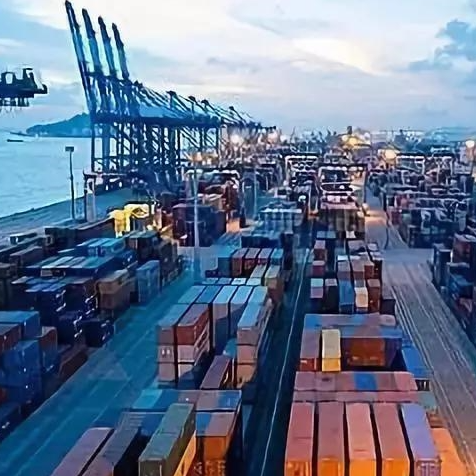 First tip: Choose an alternative product
One method to differentiate your products and increase the demand for your product is to locate items that aren't readily accessible in stores such as Walmart. By offering customers items that are hard to come by that are not readily available, you will stand out from your competitors and increase sales, particularly when you sell on marketplaces such as Amazon, where buyers are typically searching for exclusive and difficult-to-find items. To find these products, it is possible to conduct market research to find the products in high demand but aren't readily accessible in stores. You could also search for items widely used in other countries but not yet accessible on the local market.
Second Tip: Develop relationships with Suppliers or Manufacturers
Establishing relationships with manufacturers and suppliers in China is essential to ensure you have the most reliable source of goods and can purchase the items at a reasonable price. There are various methods to locate suppliers and manufacturers in China by using platforms like Alibaba or contacting associations for the industry as well as trade fairs and making personal contacts. When searching for a supplier, it's essential to conduct the necessary research and investigate the reputation of the company and its performance. Find suppliers that have been in operation for some time and have a great reputation among other customers. It's an excellent idea to ask for samples of their goods and double-check to ensure that they meet the quality standards you require.
Thread Tip: Prioritize Quality over Cost Savings
Although it's tempting to choose an item priced low to increase the profit margins, you must consider the potential negative consequences of selling clients a product that isn't of the highest quality. This could result in the return of products as well as negative reviews, which can lead to damage to the brand image. However, purchasing higher-quality products, even if they are a little more, will eventually improve customer satisfaction and loyalty. This will result in repeat customers and positive word of mouth, eventually leading to higher revenue and sales for your company. It is, therefore, crucial to evaluate the quality of the items you're considering purchasing from China and prioritize the quality of the product over savings on costs. One option is to request product samples and then thoroughly examine them to ensure they are in line with your standards for quality. It's an excellent idea to seek testimonials from customers who have bought from the suppliers to assess their goods' quality.
Fourth Tip Implementing a Quality Control System
It is vital to establish a quality control process to ensure that the items you purchase meet your and your client's specifications. It could involve inspections before shipment, testing, and working with quality control companies from third parties. By implementing a quality-control system, you reduce the chance of receiving sub-par or substandard products, saving you time and money. For instance, pre-shipment testing permits you to examine products before shipping to ensure that they meet your set quality standards. Testing can also determine if the product complies with safety or regulatory requirements. A third-party quality assurance company can be particularly useful when you cannot examine the product independently. They will conduct tests and inspections on your behalf.
Fifth Tip: Manage the inventory you have and your logistics With Care
A well-organized inventory and logistics management are crucial for imports from China. It's essential to think ahead and ensure that you have enough stocks to meet the demand while cutting down on excess stock to minimize waste and increase the cost.
Sixth Tip: Protect Your Intellectual Property
When you import from China, securing your intellectual property rights, such as trademarks, patents, and copyrights, is essential. This is particularly crucial when you import a product you created or invented by yourself since there is a chance the intellectual properties you have created could be copied or stolen. To protect your intellectual assets, look into submitting applications for patents, trademarks, or copyrights within China and working with an attorney specializing in protecting intellectual property.
DDPFORWORLD-Professional freight forwarder in China
DDP for World is a full-service and shipping forwarder dedicated to assisting our clients in focusing and growing their businesses. We do DDP shipping since 2015 by handling home décor, Pet products, battery, power banks, DG cargo, general cargo and Amazon FBA forwarding service. We make your shipping easier and faster by Sea, Air, Express, Truck or Railway. If you have any questions or needs about freight forwarders, please feel free to contact us, we will serve you wholeheartedly.
Contact DDPFORWORLD:
Phone: +86 18682082113
Email: info@ddpforworld.com
WeChat/WhatsApp: +86 18682082113